Here are some beauty and makeup products I've picked up in February.  This is an overview of the things that I buy, and a place where you can share about your newest purchases. And, of course, stay tuned for reviews of the hair system products in the future.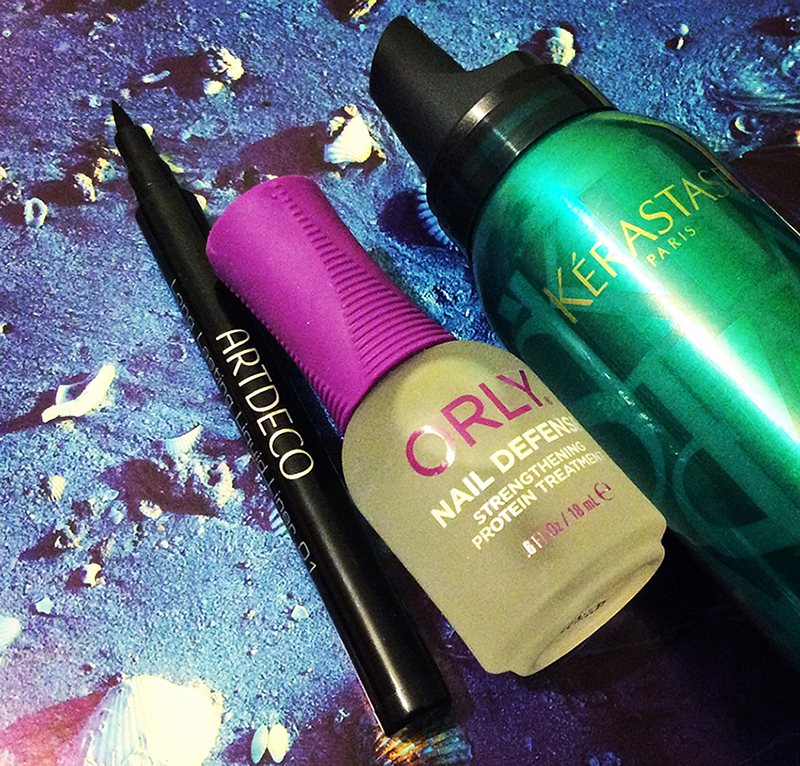 Artdeco Long Lasting Liquid  Eyeliner in Black 01
Ever since Rouge Bunny Rouge changed the nib of my favourite eye liner, I am on a hunt for a prefect replacement, as it was the one I used pretty much every day. This time I've got the ArtDeco one, and it looked almost identical on-line, but unfortunately it is not in real life. However, it is a good one and I hope I will enjoy using it.
Orly Nail Defence Strengthening Protein Treatment
After a very bad experience at a nail salon (this is what happens when you cheat on your manicurist who works far from both your home and work) – I really need to restore my nails,  and this sounded like a perfect product. Plus, I read some positive reviews, so decided to try it. Even if it won't improve the condition of my nails, I will just continue using it as a base coat…
Kerastase Mousse Bouffante Luxurious Volumising Mousse
Last time I've used a hair mousse was  10+ years, and I remember loving it back then.  It  literally took me ages to choose which volumizing hair product to get, but I've decided to go for this one in the end, after all Kerastese know how to impress with the quality of their products. I've used it several times already, and so far, so good.
Vichy Idealia Serum
Yes, so I did get this serum after all, and it is the thing I am using before I apply my makeup in the mornings, and this serum gives that nice glow without being too much.
Clarins Gentle Peeling
Being a big Clarins skincare fan, I've realized that I haven't tried this product, so I've bought it for the reviewing purposes, and as I was intrigued by the formula.  Will definitely post more details with time.