Bourjois presents 2 new products – Gloss Effet 3D  and the New Little Round Pot eye shadows.
"The 3D effect Gloss Effect contains 92% of moisturisers and protecting formula which lasts for 8 hours. Plus it includes vitamins C and E antioxidants."
The shades are (including 6 new):
01 Beige Elastic (nude chic)
02 Brun Galatic (deep chestnut brown)
NEW 03 Brun Rosé Académic (pink brown)
NEW 04 Rose Polémic (light pink with glitter)
NEW 05 Rose Hypothetic (soft pink brown)
NEW 06 Rouge Democratic (lilac with silver glitter)
NEW 07 Rosé Or Epic (warm transparent pink)
NEW 08 Framboise Tonic (fuchsia with pearl)
18 Transparent Oniric (clear)
20 Rose Symphonic (delicate pink)
23 Framboise Magnific (garnet)
29 Rose Charismatic (translucent petal pink )
33 Brun Poetic (light chocolate with delicate shimmer)
46 Rose Lyric (intense fuchsia)
48 Rose Romantic (rosewood)
Besides the glosses there are also the new little round pot eyes shadows, they are not actually new they are with the new formula.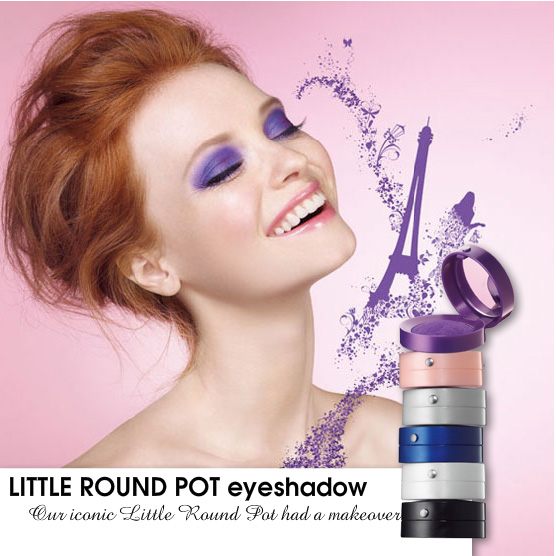 "Bourjois has used the revolutionary "baked technology" since 1863 to give its eye shadows an ultra soft, light and easy-to-blend formula that allows you to apply the colour as much as you want for a luminous result."
It is great that the shadows are divided into the groups:
The essentials (#08, #90, #06, #07, #14, #54, #74): 7 must-have shades for any occasion
The hit shades (#01, #02, #03, #72): 4 daring but easy-to wear shades, to unleash the fashionista in you!
The glitters (#10, #13, #25, #92) 4 original sparkling shades with incredible shimmering effects!
You can check out all the shades at the Bourjois website.