L'Occitane is launching their first collection of colognes, inspired by Provence.
There are three colognes, one for women, one for men and one is unisex. I am loving the almost retro feel to them, beautiful classic design.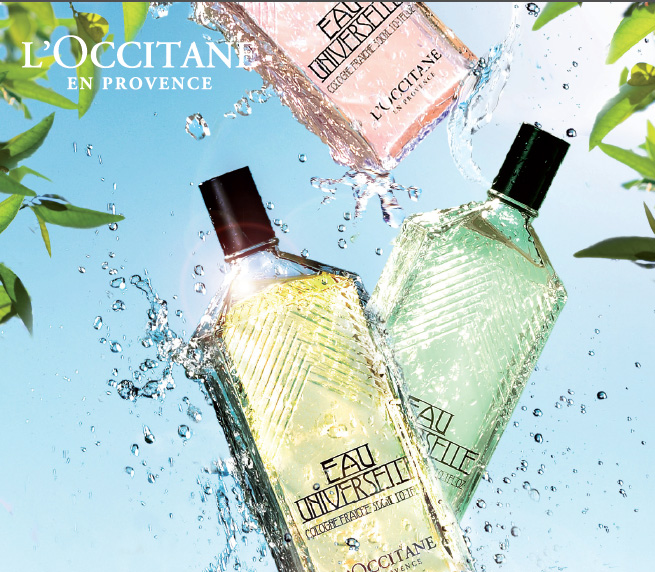 EAU RAVISSANTE FLORAL COLOGNE For women
'The sensual softness of flower petals is combined with the sparkling freshness of citrus fruits, to give this Eau de Cologne a mischievous, almost beguiling air.'
EAU UNIVERSELLE CITRUS COLOGNE Unisex
'With its refreshing accord of bergamot and grapefruit, this sunny, invigorating Eau de Cologne is a beautifully timeless scent. Men and women of all ages will find it irresistible.'
EAU CAPTIVANTE AROMATIC COLOGNE For men
'A cologne with a very Provençal feel, which combines aromatic notes with the invigorating radiance of bergamot and lime zests.A wonderfully fresh bouquet!'
Prices:
Cologne 300ml bottle – £37, Cologne 50ml spray – £21, Shower Gel 250ml – £13. Available from June 2012.
There are also three new products added to the famous Angelica range which are:
INSTANT HYDRATION MASK (75ml – £19)
'A fresh gel, bursting with moisture, for skin that craves hydration. All it takes is three minutes and reveal plumped, radiant skin.'
EXFOLIATING GEL (75ml – £17)
'A face scrub with pearly microbeads that buff & massage the face to immediately revitalise tired, lacklustre skin and reveal a fresh, youthful glow.'
HYDRATION FACE MIST (100ml – £15)
'A fine mist of thirst-quenching droplets to refresh and revitalise the skin in seconds.'
These products are also available from June 2012