Today's post is a bit different from what I usually post, but I just wanted to share.
Yesterday I've spent several hours going through my makeup and beauty products. And having more "OMG WHY DID I EVER BUY THIS?!" moments than I'd like to admit.
The thing is that I wanted to: a) organize things better, b) give away some stuff  to my aunt; she asked, c) throw away products that have gone bad/I don't need etc.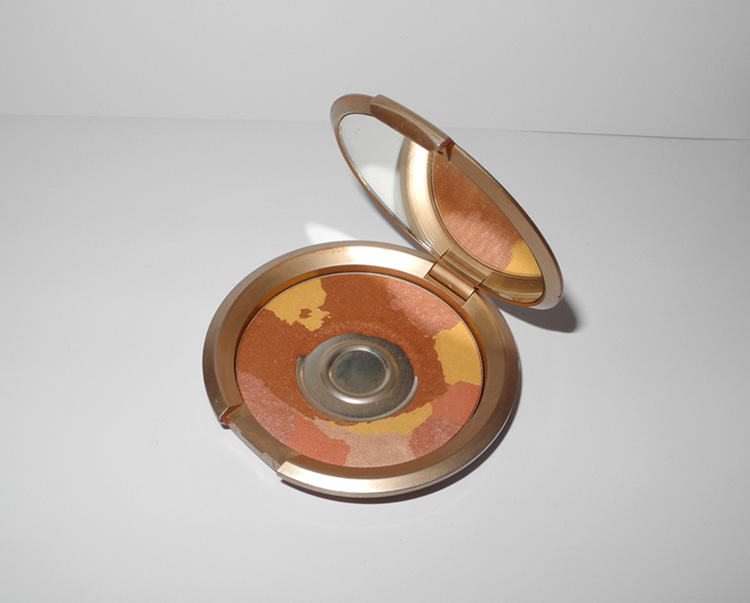 And here is what I've found. One of my favourite "blushers" from six or seven years ago.  It is called Mosaic Splendor Powder in Natural Bronze. The thing is that I used to think that such shades suit my light cool tones skin the best 😉  In fact, I remember that I used to pile it on like there is no tomorrow.
By the way, here is a review of Chanel's Joues Contrast, which is also a warm toned blusher from 2010 with horrible photos, and, oh dear, a selfie. It is really nice to see how Makeup4all has improved over the years (It turns 5 this month!!!)
I am actually  happy that I've started wearing berry, plum and pink shades of blush more now. Not that I don't use peach/orange/bronze but I definitely moderate that.
Also, I like  the fact that I am more careful with my purchases now and don't rush & buy yet another super-limited edition product just because 🙂
And how did your makeup & beauty habits and favourites change during the last years?