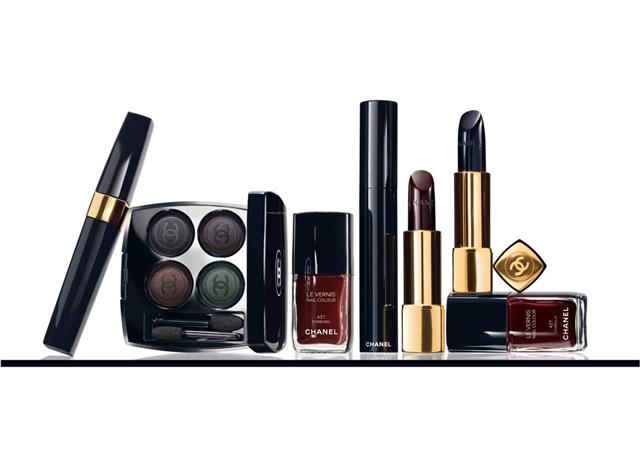 I already wrote about Chanel's Fall 2009 collection Les Noirs. But today I found this photo on a great british blog Here is some information about the collection that will be available in September. This  collection is from Peter Philips( Global Creative Director of Chanel) . He uses dense and dark tones, all dramatically undershot with black. Bwt, this autumn you can check out one more "black" collection by MAC.
Collection Includes:
3  Rouge Allure lipsticks
Maniac – black with hints of deep red
Hysteria  –  dramatic color with purplish aubergine notes
Obscure – warmed with tones of brown
The quad " Les Folies Noires" includes 4 dark eyeshadows each decorated with the double C logo.
2 new Inimitable Noir Obscur Mascaras (they are very pigmented)
2 nail polishes
Availability: September