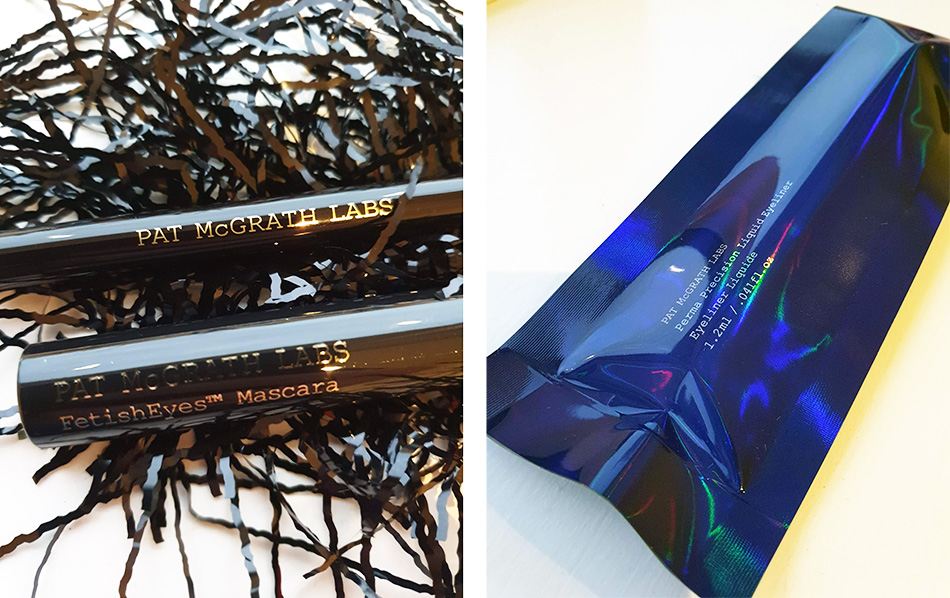 You just know that Pat McGrath makeup line will be exceptional, as she is truly the queen of makeup, and a real inspiration.
I've started my journey with the brand with two products that I love the most: mascara and black eye liner. In fact, if I could only wear two makeup products on my face – they would be eye liner and mascara, hands down.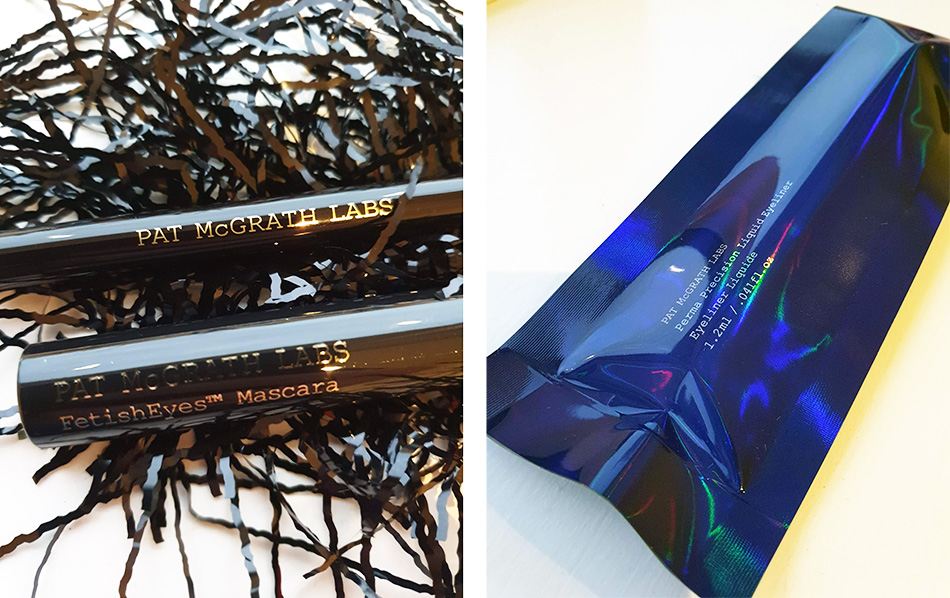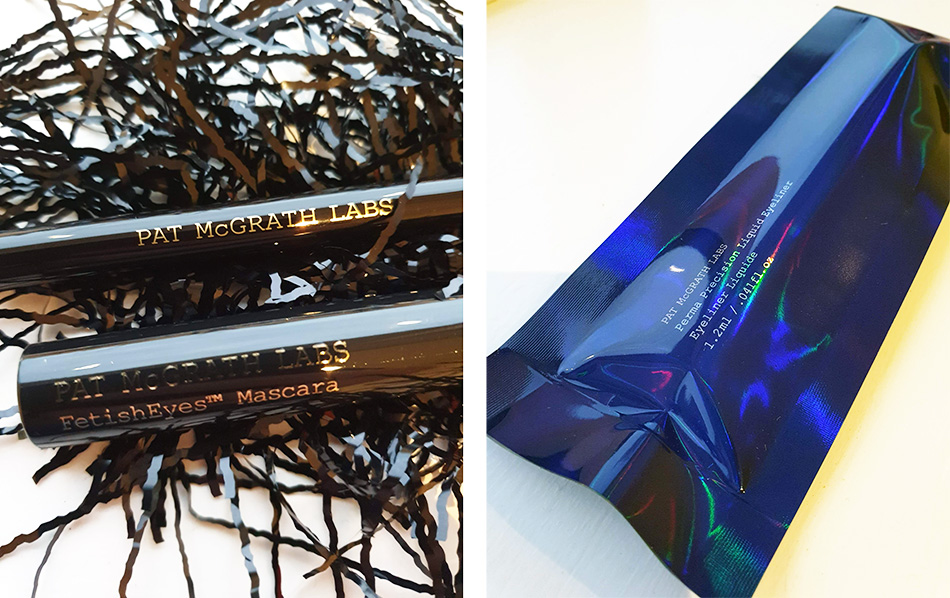 Perma Precision Liquid Eyeliner is £30 ( 1.2ml / .041fl.oz) and the Fetisheyes Mascara is £28. However, you can get both as a part of Xtreme Eye Duo for only £40 from the website, which I did. Because who doesn't want to save £18?
Perma Precision Liquid Eyeliner is a great name for this product, as it is very precise and stays on forever.  The colour is proper  intense black, it has that almost vinyl effect. It is like a liquid liner, formula-wise, just in a pen form.
The applicator allows you to draw the thinnest line but you could also build it up with no problem. It also goes on smoothly and doesn't "bleed" or budge. It takes a few seconds to set, so make sure you don't get it transferred while waiting, if you have hooded eyelids like I do.  But once it's set – it won't move.
Overall, I think it's a brilliant liner, incredibly black and long-lasting. One of the best I have ever tried.
Here it is compared to my two favourite pen-tip eyeliners (I personally prefer thicker tip for my own makeup), Charlotte Tilbury (can't believe I don't have a feature about it) and ByTerry (Review and Swatches) with Pat McGrath being in the middle.
I had very high expectations for  the FetishEYES Mascara.
Whoever came with the name is  a marketing genius, I think.  FetishEyes makes me personally think of those  dramatically long, borderline-extreme voluminous, intensely black lashes. Mascara that would give fake lashes a run for their money.
And it is very good.  For some reason I was not so into it in the beginning but it often happens with mascaras, I find. However, now I really love it, I do not like the "natural/day time" kinda look.  I do want my mascara to transform the lashes, and it does. And  this is exactly what I was hoping Pat McGrath to bring out.
If you want to read about my all time favourite mascaras – you could do so here.
You can buy Pat McGrath Labs from her website, Sephora and Selfridges