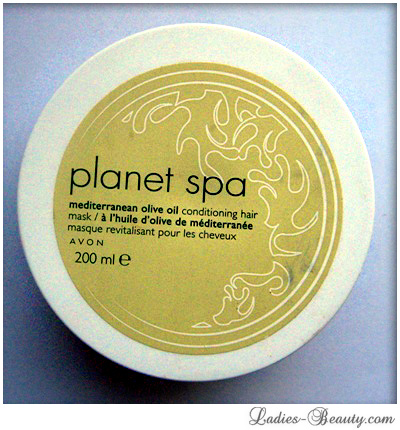 What is written:
Pamper yourself with the Mediterranean Olive Oil Collection and enrich your skin with a centuries-old beauty tradition. Clinically and dermatologically tested.
This product combines olive oil and olive leaf extract to make a deep conditioner that can be used daily (leave on a minute) or weekly (leave on 10-20 minutes).
What do I think:
I read and heard a lot of positive reviews about this mask. So I wanted to give it a try. I liked that  mask is with olives and that it's  "mediterranean":)
It is a light olive green  and smells like olives .  This is my first  Mediterranean Olive Oil Conditioning Hair Mask but I know that a lot of ladies use it all the time. Some of my friends say that the mask just saved their hair after  they colored it.  My hair  is  not dry or damaged so I can't  say anything about it.
I used this mask  in several different ways. Like a conditioner, for 20-30 minutes and left it for a longer time.  It really makes my hair soft and shiny. It gives you nice results. But I can't say that this mask bacame my favorite.