I have so many planned posts but I this is an insane week. I have to do so many things ,both work and personal. But I have a list of the reviews that I need to write 🙂 The brands that I want to write about are Chanel, Dior, Max Factor( Second Skin foundation),  Garnier, Nivea and Inglot. I also have a lot of interesting ideas but I wish I had more time.
I was wondering what is your favourite makeup product? Lately I have a big crush on blushes.  Righ now my favourite blush is  Joues Contraste by Chanel in Orchid Rose. And now I am waiting for my order which includes 4 blushes from Benefit and Nars. I also plan to get some more blushes from Illamasqua later.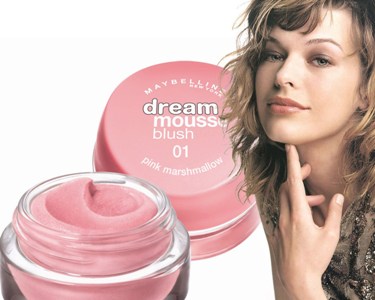 One more thing which I am very excited about. I won a giveaway! For the first time in my life. Although I take part in giveaways very seldom I am very happy about this one. Beacause it's a blush that I could not find in a long time.  Thank you, Amy!
Today  I went shopping and I can't believe that I got only  2 creams and nothing more. But I got new Only jeans , H&M top and Dorothy Perkins shirt yesterday. By the way I really recommend you to check out DP website.  So many great items! And what is the latest thing that you bougth and love?
And some great news for the fans of Urban Decay and Too Faced. Get 30 % OFF!!! See the details
Get 30% Off with promo code FNFW1 until November 20th.
PLUS! Get 30% Off TooFaced.com with the code LUCKYBREAKS 🙂 xoxo – status of Too Faced on Facebook. But they did not write about the dates yet. Be sure to check it out later here
Happy Shopping!