I have already posted about the new Rouge Bunny Rouge mascara Oxblood Panache on Facebook but here is the brand's newest look for Spring 2013.
And, in my opinion, this is one of the best looks they have created so far (no wonder, as it was created by Lucia Pica).
Khazaria is the look that represents the "decadence of an eastern European empire, refined splendour of royals at court in a bygone middle-age era." There is a series of four looks planned by the brand and this is the first one.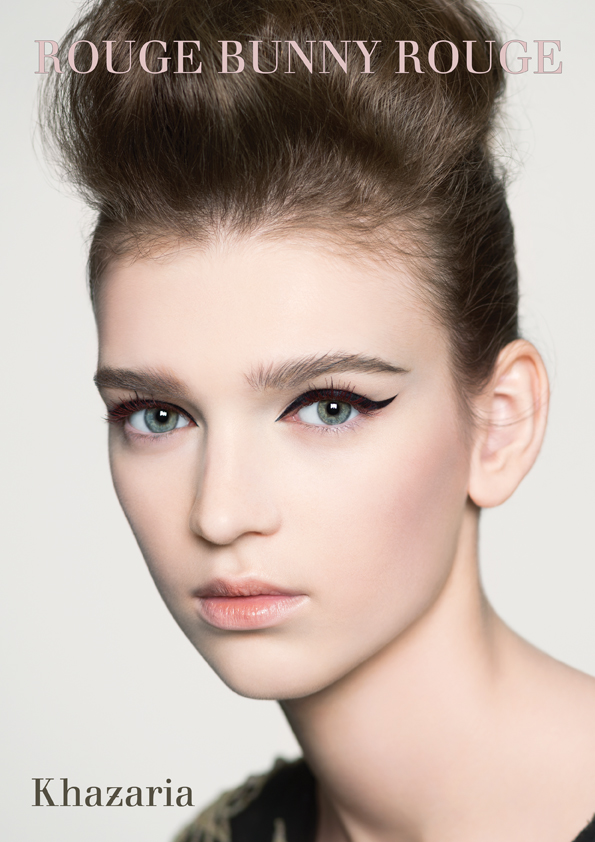 Products that were used:
Face
Anti-ageing Moisturiser SERAPHIC VEIL
 Luminous Skin Wand FINE-SPUN LIGHT in Orionis
 Time Defying Foundation SKIN SANCTUARY in Linen Cream, review coming soon
 Flawless Face Powder PRECIOUS VELVET in Piano Forte
 Original Skin Blush FOR LOVE OF ROSES in Gracilis, my review of a different shades
 Eyes
Long-lasting Matt Eye Shadow WHEN BIRDS ARE SINGING… in Papyrus Canary and Chestnut-napped Apalis, my review of different shades
 Lacquer Eyeliner RAVEN GLAZE – read my review
Dramatic Lash Mascara MEGAPLUMES  in Oxblood Panache
Lips
Colour Burst Lipstick HUES OF ENCHANTMENT in Prey of Lust, read my review of a different shade.
XXX Lip Plump SWELL BLISS in Sage Royal Jelly

I am personally very curious about the mascara, wonder how it will look like on the lashes, and also can't wait to see the other three looks!
By the way, you can get a set with lipstick, eye liner and mascara for €58.40, the regular price is €73.