Here is a preview of Shiseido Spring 2012 makeup collection which includes three new shades of their cream eye shadows, seven new shades of lipsticks and two mascaras.
Here is the promo photos, I guess Raquel Zimmerman is wearing Pale Shell and Ice eye shadows and Venus lipstick.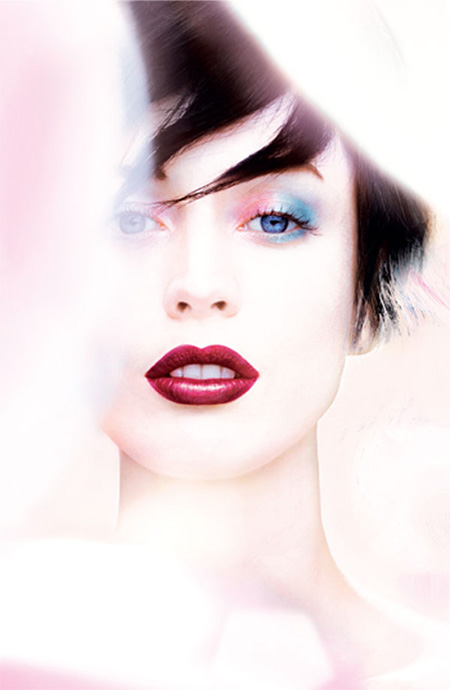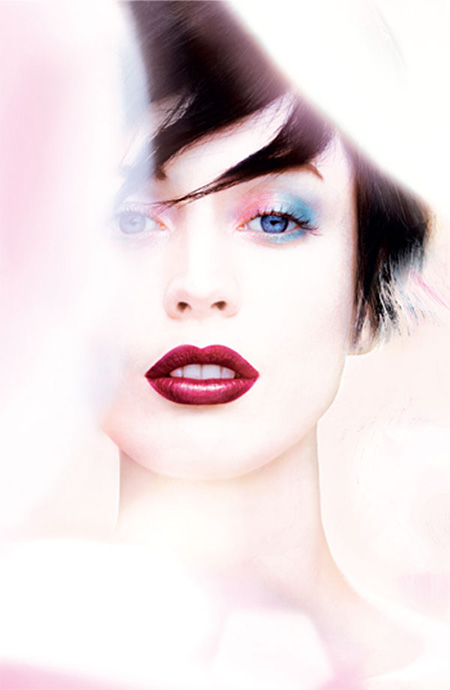 Shimmering Cream Eye Color:   PK 214 Pale Shell, Ice, and Sunshine.
Shimmering Rouge Lip Color: Pk214 Opal, Pk415 Sorbet, Or316 Mango, Rd718 Sugar Plum, Rs619 Venus, Rd320 Temptress, Br317 Butter Scotch.
Perfect Defining Volume Mascara in Bk901 Black and Br602 Brown
I personally like Opal and Sorbet lipsticks.