Let's have a look at the new eye shadow palettes which are out for SS19. I did post about some of the lip products, so here are some of the new releases for the eyes.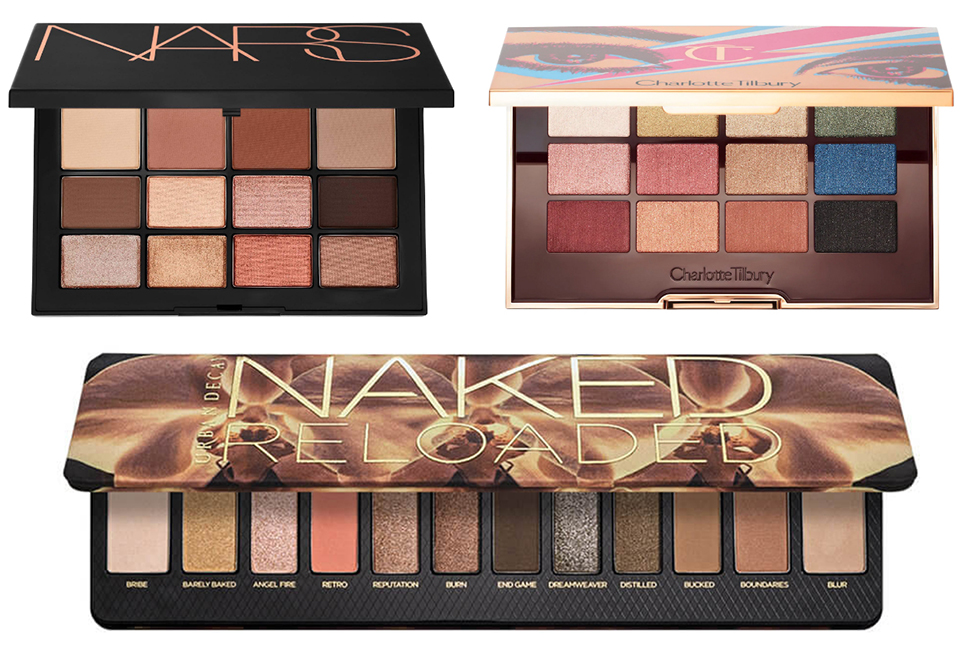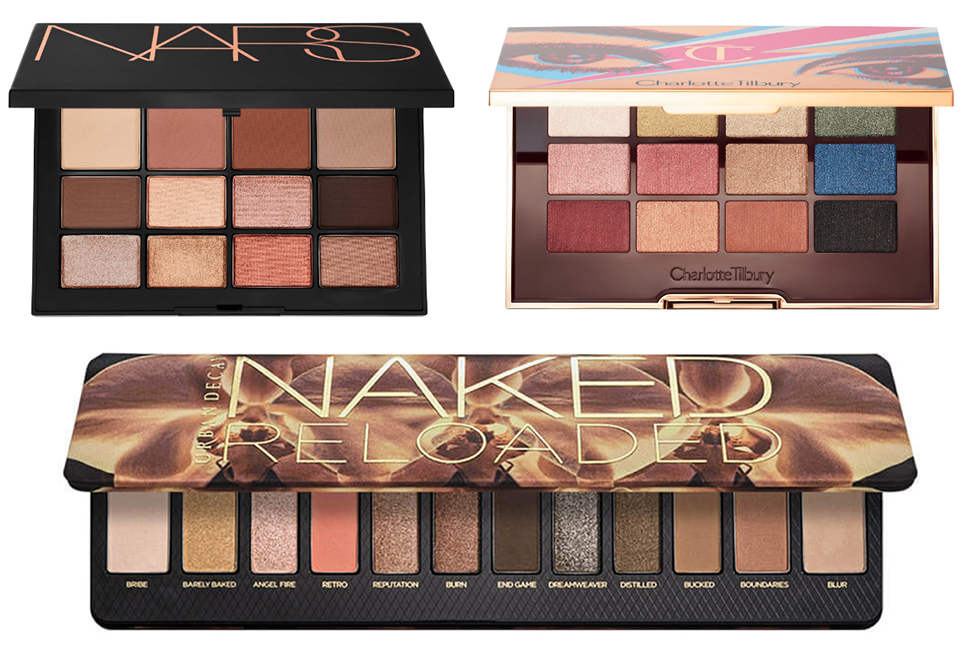 CHARLOTTE TILBURY The Icon Eyeshadow Palette  $65 from Sephora, Cult Beautyand Net A Porter.
12  shades:  Day Eyes Prime (light white), Day Eyes Enhance (amber honey), Day Eyes Smoke (scarlet), Date Eyes Prime (gold), Date Eyes Enhance (antique), Date Eyes Smoke (gold bronze), Diva Eyes Prime (champagne), Diva Eyes Enhance (burnt gold), Diva Eyes Smoke (rich auburn), Disco Eyes Prime (green), Disco Eyes Enhance (blue), Disco Eyes Smoke (black).
I like the Bowie reference and the fact that you get some colourful shades in the mix.
NARS Skin Deep Eyeshadow Palette, $59 Nordstorm, Selfridges,  Bloomingdales, Neiman Marcus.
12 eye shadows  in: Taunt (matte cream), Sophia (matte rich cool brown), Whipped (matte warm brown), Undressed (matte taupe brown), Bali (matte deep natural taupe), Icon (shimmering rosy gold), Basic Instinct (shimmering icy rose), Coconut Grove (matte deep brown), Centerfold (shimmering grey beige), Calendar Girl (shimmering golden brown), Faster Pussycat (metallic copper), Unbuttoned (shimmering deep brown).
You can't go wrong with the slick NARS packaging and the quality of their eye shadows.
Urban Decay NAKED RELOADED Eyeshadow Palette, $44 from Sephora and  from Feel Unique.
UD new Naked palette looks gorgeous. No matter how many Naked palettes they bring out, they still manage to make them look hot! I have the original one, and the one with pink tones and, honestly, would not say no to this one. And it is the best present for anyone who loves makeup.
BOBBI BROWN Molten Drama Eyeshadow Palette, $59  from Nordstrom and Sephora
 Eye Shadow (Pale Cream + Matte, Rock Steady + Matte)
2 x .046 oz/ 1.3 g Metallic Eye Shadow (Sun Daze + Metallic, Steel Orchid + Metallic)
1 x .046 oz/ 1.3 g Shimmer Wash Eye Shadow (White Flame + Shimmer)
5 x .035 oz/ 1 g Chrome Metal Eye Shadow (Strange Fire + Metallic, Lost Treasure + Metallic, Love on the Rocks + Metallic, Metal Vision + Metallic, Electric Storm + Metallic)
VISEART 12 Coy Eyeshadow Palette (£80 from Selfridges). The brand is also available from Cult Beauty and Sephora.
I have two Viseart palettes, and the quality is incredible! So this palette looks like a fun edition to the neutrals. Not to mention plant-based organic formulas. The vibrant tones of the 12 Coy Eyeshadow Palette are inspired by the Japanese koi fish.


MAC Boom Boom Bloom Eyeshadow Palette,  £26  from Selfridges or  Nordstrom.
This palette is another Japan inspired item with the gorgeous sakura-printed packaging. I remember when MAC releases were such a great deal and I still love checking the new items from the brand every now and then.
The colours are: Dust Off: Soft beige shimmer (Frost), Fortune Kookie: Frosty rusted pink (Frost), Making Mauvey Moves: Mauvey pink (Matte), Don't Be Koi!: Rosey gold (Frost), Spice Dynasty: Yellow brown (Matte), Bamboo-Zled: Pinky bronze (VLXP), Kyoto Kitty: Red bronze (Frost), Kabuki Doll: Plum red (Matte) and Tokyo Drifter: Shimmery midtown taupe (VLXP).
There are a lot of other new eye shadow palettes for SS19, these are just the ones I've picked up.