I have noticed that a few really cool brands launched lip and cheek products, so here is a preview. And while I have only tried one product from Milk so far, I am a big fan of Trish and RBR, as regular readers will know.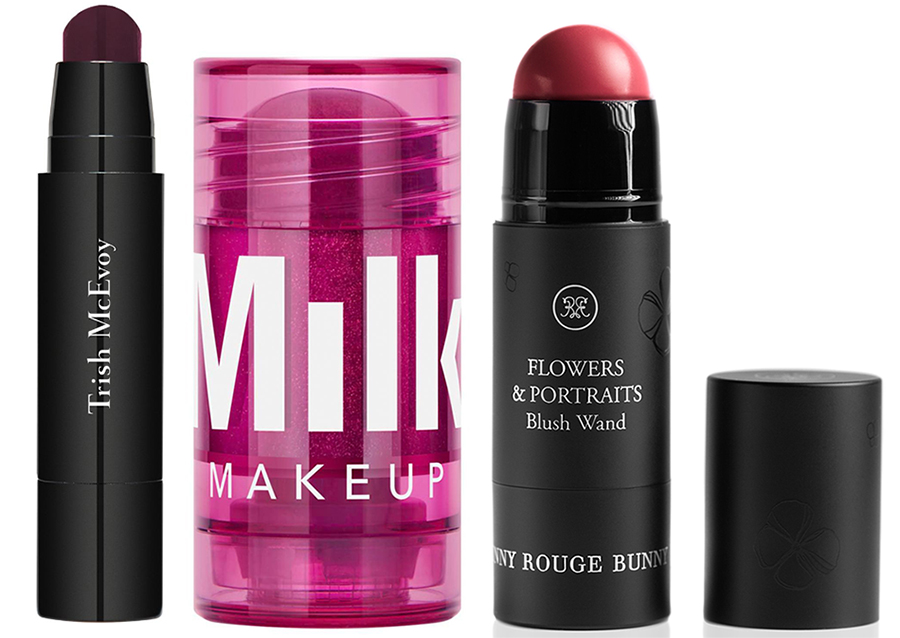 Trish McEvoy Lip & Cheek Booster  $33 from Saks and Nordstrom
"A radiant, dual-feature wash of colour perfectly tinted and texturised for lips and cheeks. Instantly nourishes and cushions lips and gives cheeks a sheer, dewy glow" Available in:  Blackberry (shown), Goji and Peach
MILK MAKEUP Glow Oil Lip & Cheek,  £12 from Cult Beauty and $14 from Sephora
"Antioxidant-rich rice bran oil provides skin with a surge of hydration and vitamins for an instant, good-for-you glow. Juicy shimmering colours glide on sheer and blend seamlessly for a subtle tint." The shades are: Halo, Astro (shown), Flare, Glimmer and Solar (Milk website exclusive).
Rouge Bunny Rouge  Blush Wand FLOWERS & PORTRAITS, €31 from the website
"The weightless formula with a combination of oils and waxes dries quickly to a wonderful homogenous cream-to-powder finish and make the blush last all day. The natural-looking, transparent, blendable colour can be applied on your cheeks, lips and eyelids thanks to the versatile texture".  You can get:  'Vrubel (shown; so happy they now how a shade named after him, one of my favourite artists), Rossetti, Klimt (who doesn't like Klimt?) and
Renoir.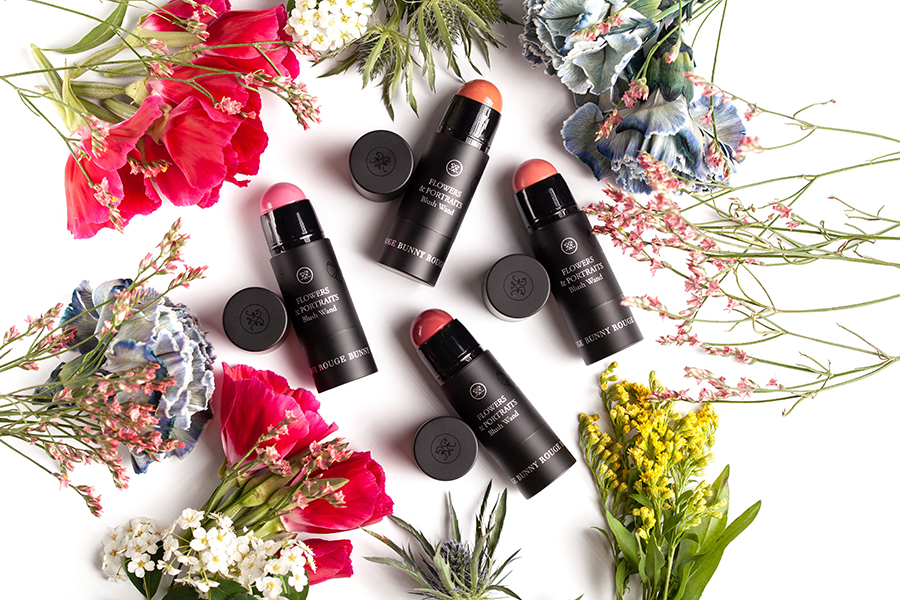 I am very excited about these.