Do you prefer lovegasm or orgasm, that is the question. And, yes, we are talking makeup. Here are two new palettes which, I am sure, will  be a huge hit this summer. The colours are gorgeous and sex sells, after all.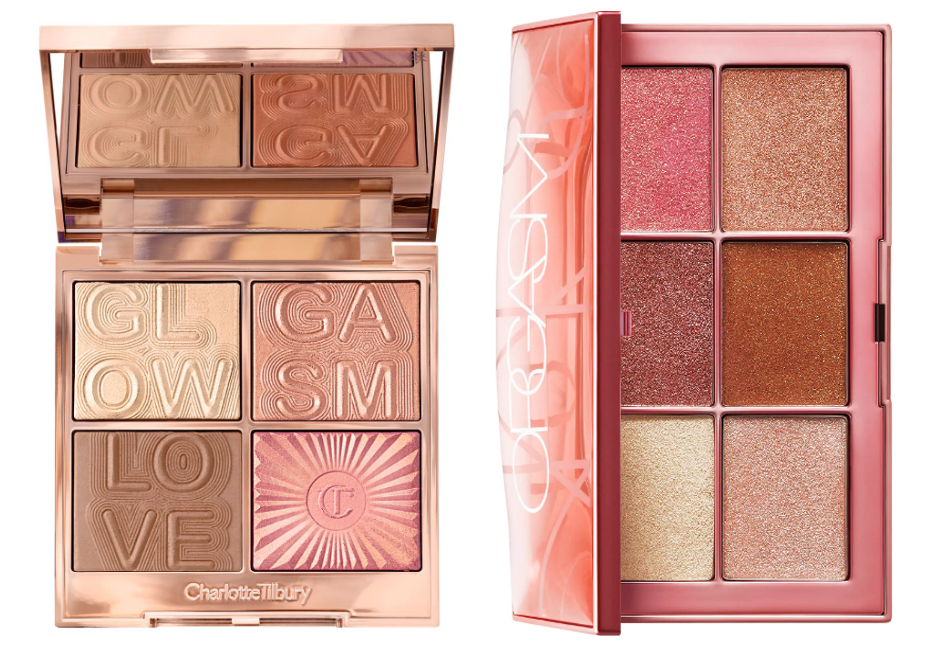 Charlotte Tilbury's Glowgasm Face Palettes come in two shades:  Lightgazm and Lovegazm  £60 from Cult Beauty. Later on from Sephora, and Net A Porter.
A compact with four products is everything you'd need to re-create that Tilbury's trademark glow. Here are the promo images which show how the products suit all skin tones.
NARS Endless Orgasm Palette, $49 from Sephora. Later on from Nordstorm, Selfridges,  Bloomingdales, Neiman Marcus  and Barneys.
Features 6 cream shades which you can use on your face, lips and eyes.  Satin-cream and lightweight.
How beautiful are these images?
I can almost see/hear Charlotte going: "Darlings, my Glowgasm palette is fabulous", and giggling naughtily, the way she always does.
And we do not even have to guess what François [Nars]  has to say about this release, as here is his quote: "Looking back, I think the combination of its audacious name and its universally-flattering shade made it so popular. Even grandmothers like Orgasm."
And by the way, these are not single products, they are a part of the the glow-themed collections.