I used to do monthly favourites but since very often I would repeat a lot of  the products, it made sense to do one for each season (here is  Spring). While it is mostly about beauty, I do include a few lifestyle items, as well.
Beauty
In the summer I have been loving my rose fragrances, as always.  My biggest obsession was Goutal Eau de Parfum Rose Pompon (as seen on my Insta) from Harrods and Bergdorf. It has the notes of Bulgarian rose essence, taïf rose, peony, blackcurrent, rasberry, pink pepper, woody cedar, patchouli and white musk. And it is just my dream scent, I never want to be without it, ever.
I personally think that very few people can actually write about perfume beautifully, and I am certainly not one of them. So for now I will just insert the brand's description of the two perfumes I've been loving lately. However, I will try my best  in the future.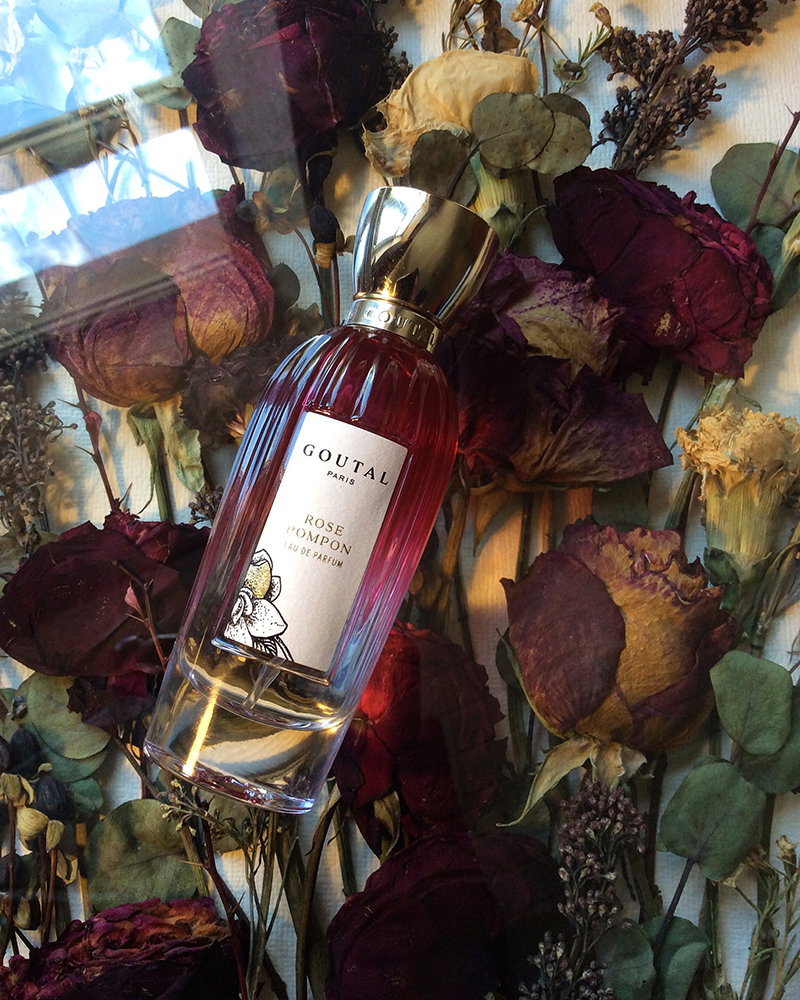 "As you stroll down Rue des Rosiers in Paris, you can feel the vibrant, sparkling atmosphere along the cobblestone street, punctuated with the laughter from café terraces and snippets of shopkeepers' conversations. In the spring, the climbing rose bushes flower in clusters. The wind stirs their pompom blossoms and swirls their refreshing scent with the sweet, tangy smell of pastries." See… What is not to love?
Le Labo Rose 31 whih was my Wedding perfume
"The disturbing ambiguity of the Centifolia rose, quickly picked up by a chorus of warm, spicy and woodsy notes such as cumin, olbanum, cedar and a touch of amber…In the background, the declared sensuality of Gaïac wood and cistus highlighted by a distinctly physical animal note, give this perfume a disconcerting sense of mystery".
 R+Co Dallas Thickening Shampoo (review here)
I raved about this shampoo only recently so feel free to read all about it by clicking the link above. Unfortunately (or luckily, I suppose), it has now been replaced by a biotin version which, hopefully, is only  better.
Therapie products from Cult Beauty Sleep Drops and Slumber Pillow Spray.
These could be the best aromatherapy beauty products I have ever tried. I know that it's a big statement but they are blissful. The complex aromatic composition really helps to unwind and calm down. Lavender, frankincense and neroli, orange blossom absolute, jasmine and ylang ylang, patchouli, sandalwood and vetiver in Sleep Drops which you can use in bath or on a cotton pad. Lavender, sweet orange,  bergamot, chamomile, hemp oil, neroli, patchouli, vetiver and frankincense in the Pillow Spray. I have also bought a small bag of their bespoke salts but, I have to admit, that I preferred the sleeping products.
And did  I mentioned the chic black bottles the  products come  in?   Therapie now have a   new fan.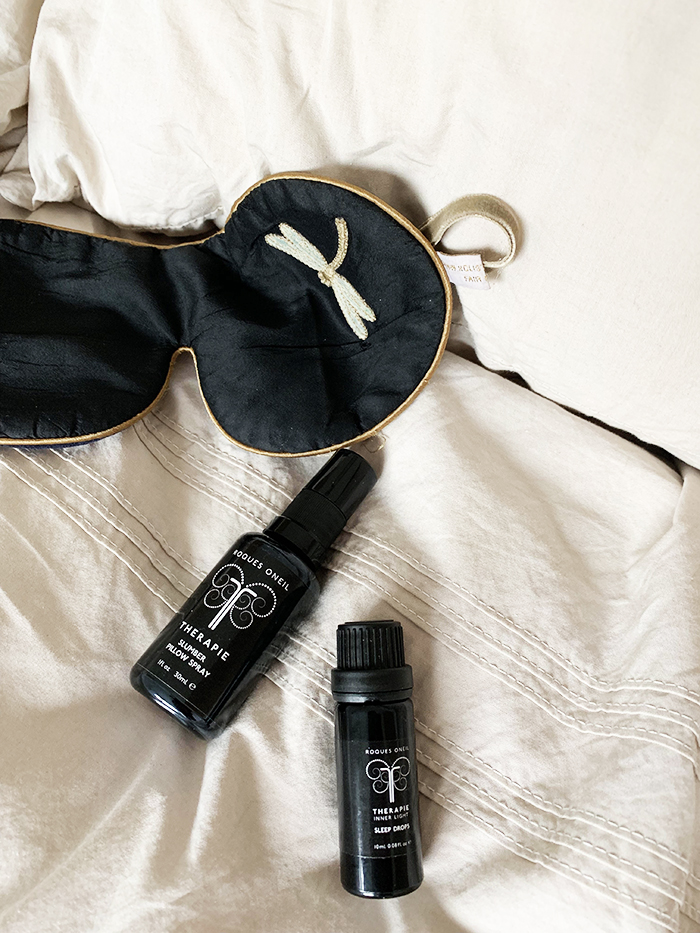 Your Good Skin Comforting Gel Cleanser, £4.80 from Boots
I don't think I've ever used such an affordable cleanser. It is under a fiver but works brilliantly. I've picked up two Your Good Skin Cleansers, and I actually prefer this one. It is  gel formula which turns into milk once massaged into the skin and mixed with water. The product not only removes makeup efficiently (I use a separate eye makeup remover) but also leaves the skin soft and plump.  I honestly can't  believe how cheap and good it is. I've been using it almost exclusively and forgot about all of my high-end cleansers.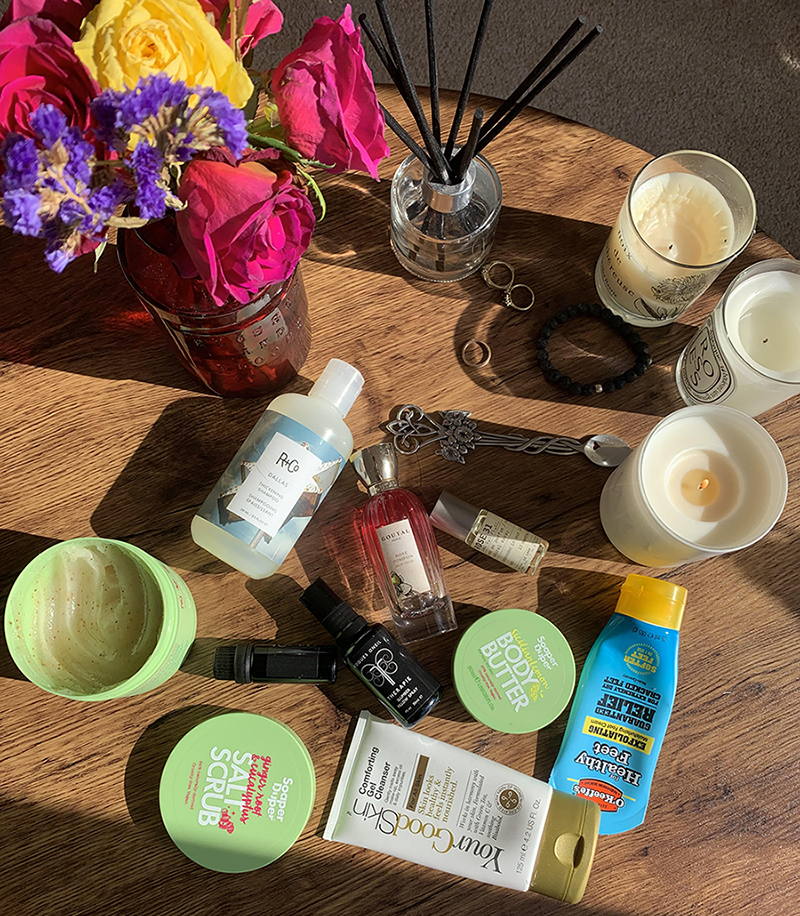 Soaper Duper products (from Boots). 
I've been browsing the brand's website and Insta, and there are so many things I like about them, this is one of those companies that you just want to have everything from! I've picked up a few products recently, and loved  Sicilian Lemon Body Butter and Ginger Root and Eucalyptus Salt Scrub the most. Both products smell absolutely incredible,  which, to be honest, is one of the most important things for me when it comes to body care. The scrub is very effective at leaving you with a baby-bum-like-smooth skin, without being too harsh, and the body cream moisturises the skin while lifting up the mood thanks to the zesty lemon-y scent.
O'Keeffe's Healthy Feet Exfoliating Moisturising Foot Cream, £9.49 from Boots and Amazon.
My feet are always ridiculously dry no matter how much I take care of them, and very few foot creams are actually effective (for me). I am a big fan of Elemis foot cream (here) but I can't always spend that much on my feet, as much as I'd love to, so this little gem from  O'Keeffe's works its magic while being half of the price. I love the fact that it's not greasy or sticky, and that you can actually see the  results. Definitely  recommend.
Makeup
Rouge Bunny Rouge  Flowers & Portraits Blush Wand (on Insta)
This has to be my favourite launch from Rouge Bunny Rouge up to date. These blushes are absolutely phenomenal, I've been sent all four shades, and have been using them non-stop.  They are 3-in-1 cream sticks which look equally beautiful on your cheeks, lips and eyes. I promise, there is nothing not to fall in love with about these, and I plan on posting a detailed review very soon!
IT Cosmetics Brow Power Super Skinny Universal Taupe (Cult Beauty)
We are so spoiled for choice when it comes to the eye brow products so it took me a while to choose the one I wanted to try this time. After some browsing and reading, I've decided to give IT Cosmetics a go, besides, it was a new launch for the brand when I was placing my order.  Super skinny pencil which allows a very precise application, the formula which doesn't smudge or fade, and  nourishes the brows (biotin, collagen, argan and jojoba) on top of it. Also gotta love the corresponding shade of the packaging which makes it extra cool.
Charlotte Tilbury Superstar Lips in Pillow Talk (£25 from Cult Beauty).
I do have the original Pillow Talk but definitely prefer this glossy, smooth and  hydrating formula and a slick packaging. My kind of every day shade – semi-sheer nude pink.
Red Nail polishes – Essie Rock The Runway and Ciate Gelology Mistress
As always, there just have to be red nail polishes, this time I have been loving Essie and Ciate. With Ciate being that vibrant orangy red, and Essie more of a scarlet toned red. Both are really long lasting and great formulas.
Lifestyle
Series – The Durrells
We are late to the party but we are really into The Durrells. English family and their life on Corfu. Great sense of humour and insane scenery. Just be aware that you will want to drop everything and go to Greece. We've got it from Amazon.
This is not Corfu  (Cyprus) but thought the picture would suit.
The Books
Knicker's Models Own by Caroline Jones and The New Garconne How To be a Modern Gentlewoman by Navaz Batliwalla. 
I have been enjoying getting pre-loved books in August. I read fiction books on Kindle but, for obvious reasons, prefer cook/style/travel/beauty books on paper. I have tried a lot of websites for pre-owned books, and loved World Of Books the most.  They always delivered very fast, the shipping was free, and they have a huge selection, as well.
Local Trips
I wanted to include a style favourite but can't pick just one thing, so instead I am gonna mention a travel destination, and this summer we've enjoyed exploring locally. We've been to a few incredible places in England and Wales. I even posted a few photos on my Insta.
And what have you been loving?