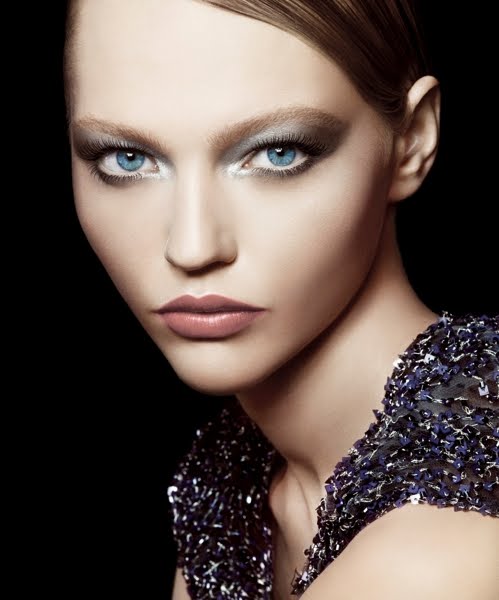 Holiday 2009 makeup collction by Giorgio Armani is called Art Deco. You can see beautiful Sasha Pivovarova on the promo photo! This is my favourite Armani promo with her.
Collection includes:
Crystal Palette ($98) which is a star product of the collection and contains black, green, bronze and silver shadows. And the highlighter.  Compact is decorated with Swarovski crystals.
Armanisilk Lipsticks ($38)

94  brown with shimmer
95 red
Nail Polishes (they match lipsticks)
41 red
40  brown shimmer
Mascara top coat($28) – gold patina (greenish gold)