Tag: ArtDeco Here Comes The Sun
How absolutely gorgeous is the look of the new ArtDeco makeup collection for summer 2015? It is called Here Comes The Sun, and it has pretty sun pattern on the products.  And there is a selection of amazing shades to create that sun-kissed complexion: bronze, brows, oranges and corals.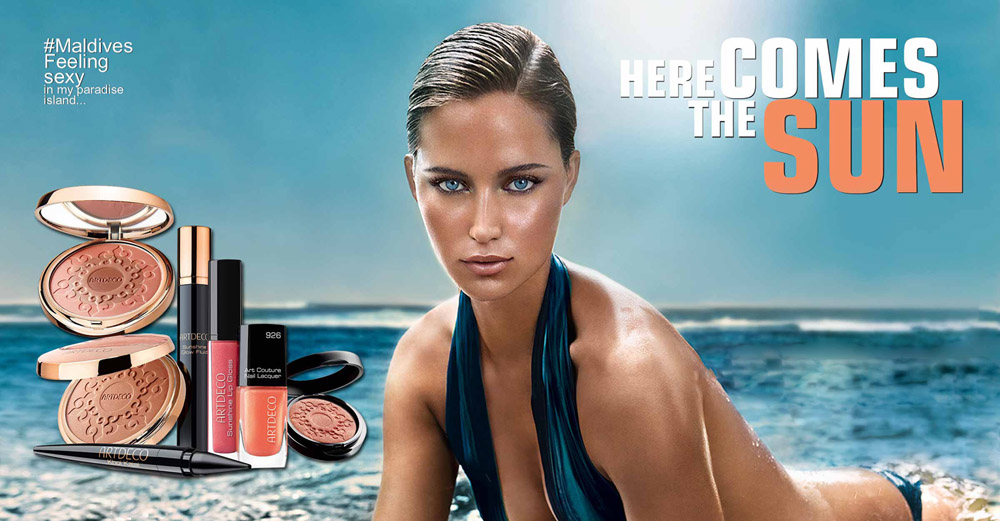 SUNSHINE BLUSH
Three-coloured blusher for a fresh, sun-kissed complexion. Mix the colours together using a blusher brush and apply to the cheeks according to your face shape. You can also use the colours separately to create a particular effect: brown tones for a tanned finish or orange tones for a fresh look.
BRONZING POWDER COMPACT 
Water-repellent bronzing powder with UV factor. Lighter, more transparent bronzing powder with a natural matte finish. Free from lanolin and mineral oil. Fragrance-free. Paraben-free.
02 Beach Walk and 04 beach party
15 Coconut,  21 Sand Beach, 26 Blazing Sun and