Tag: beauty kaleidoscopes
Here is a preview of Le Metier De Beaute Autumn makeup collection which includes a new eye and lip kaleidoscope kits.
Mikey Castillo, Director of Color for Le Métier de Beauté on the collection: "I was tremendously inspired by the visionary spirit of avant-garde European film directors such as, Jean-Luc Godard, Otto Preminger, and Francois Truffaut. Their radical style reset the button on social convention (and good taste)!"
Nouvelle Vague Kaleidoscope Eye Kit, $95/£75
Shades from top to bottom: Nouvelle, a sheer mink negative, Gamine, a satin pink celluloid, Icon, a silky matte Parisian mauve and Fin, a smoldering black carbon.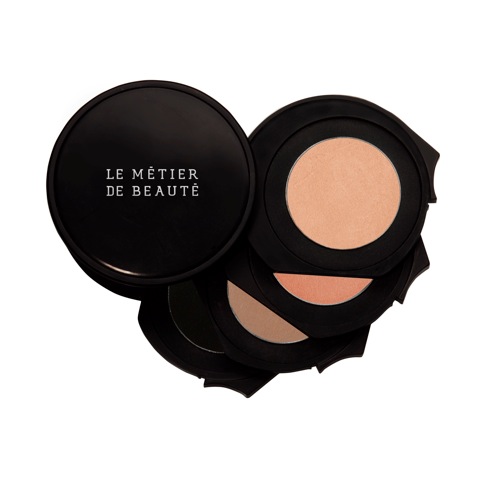 Breathless Kaleidoscope Lip Kit, $95/£75
The shades from top to bottom: Cinema, a velvety, ultra-rich true red, Existential, sparkling