Spring is finally here so I thought I'd share the most visited features of this Winter. Enjoy and thank you for reading! 🙂
Vogue China
New Launches
A lot of people were interested in Spring 1023 makeup collections, such as Guerlain, YSL, Givenchy and Armani and new Givenchy lipsticks.
Other popular preview posts were about Hourglass's new Ambient powders and BECCA's Dethroned collection which makes me happy, as those two are among my personal favourite brands.
Eyes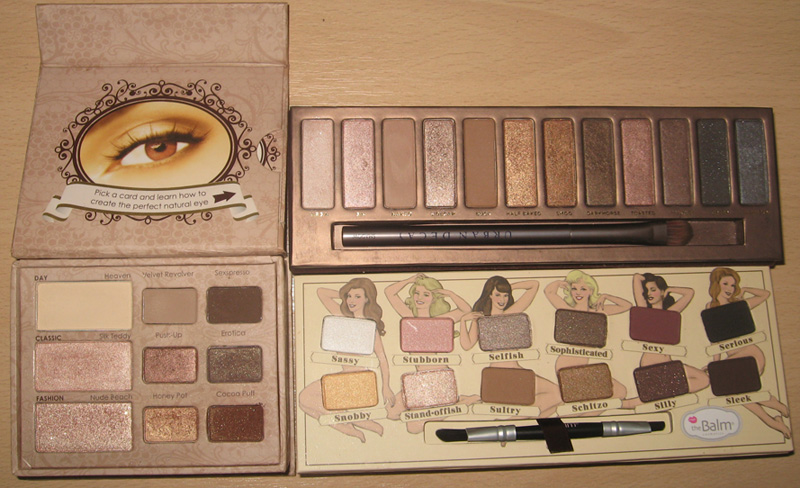 The photo of my nude eye shadows also got a lot of attention. As well, as the Burberry's Complete Eye Palette in Pink Taupe.
Lips
As for the lip products,  you were curious about
Winter is here, so I thought I'd post some of the most visited posts from Autumn. I did not include information about the new collections or launches.
Just some random makeup. Can you name all the brands?
Makeup4all Autumn On-line Beauty Magazine – here
Beauty Inspiration Leighton Meester/Blair Waldorf – here
Review and Swatches of MAC Lipstick in Blankety – here
Illamasqua Theatre Of The Nameless Collection Review and Swatches – here
Magnetic Nail Polish Trend – here
Jennifer Anoston's hair secrets – here
Mane'N Tail Shampoo Review – here
theBALM Nude Tude palette Review and Swatches – here
Dior Addict Lipstick Review and Lip Swatches – here
Revlon Colorburst Lipstick in Baby Pink Review and Lip Swatches – here
Thank you very much for reading Makeup4all! Have a beautiful Winter!
Today is the First day of SPRING! The sun is shining really bright and I plan to have a walk after the work.
I though I'd share the most popular and my personal favourite post from Winter 2010/2011. Enjoy!
The most popular post was with Holiday 2010 Online Beauty Magazine.
A lot of people also loved the post about Dior's Spring 2011 makeup collection.
The fans of Bourjois Healthy Mix Foundation are excited about the launch of new products from the range.
It was interesting to discuss Kate Moss VS Vanessa Paradis and Dior VS Chanel. Want to Know who Won?
If you are curious to see what's in my makeup bag – take a look here.
It made me really happy that there were a lot of views for  my first makeup tutorial. Black glossy eyes and nude lips.
There were a lot of hits for Shiseido Spring and Summer 2011 makeup collections.
The leopard print lovers got excited for the new Dior's maekup collection.
Seems that the name Baby Pink always draws a lot of attention. Take a look at the lips swatches of Revlon's lipstick.
Looking for a pretty nude nail polish? Yummy Mummy may be just for you.
I hope you will have an amazing first day of Spring!