Tag: best liquid lipsticks
Stila's  Sealed With A Kiss Makeup Collection for Christmas 2015 really caught my attention. Especially with those gorgeous promo campaigns *inspiration alert*.
There are four looks in general and my favourite ones are with red lips and cat eyes which is chic and classy and the one with dark lips and a fresh glowing completion, as that is my kind of look.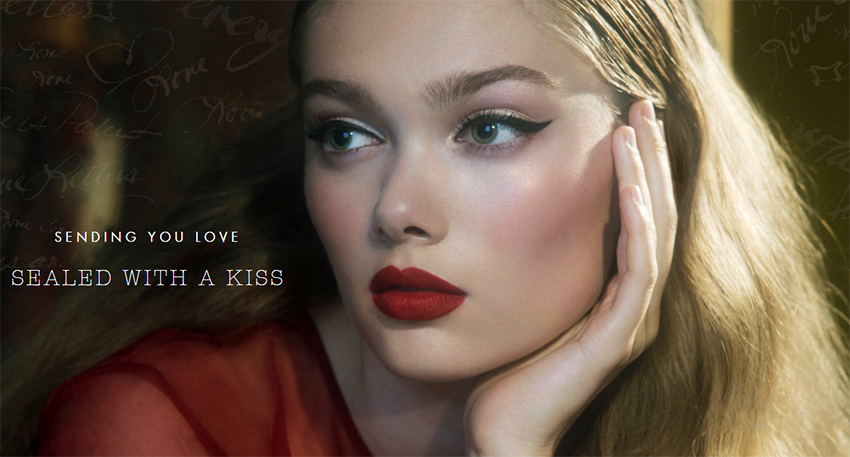 And which makeup do you like the best?
As for the makeup sets themselves, they are really-really good!
I personally like (and think of getting for myself)  Eternal Love Liquid Lipstick Set ($20) which includes three mini lipsticks which, in my opinion, are some of the best in the industry (read my review). And you can't really go wrong with mauve, red and berry.  The shades are: Ricco, Beso and Baci.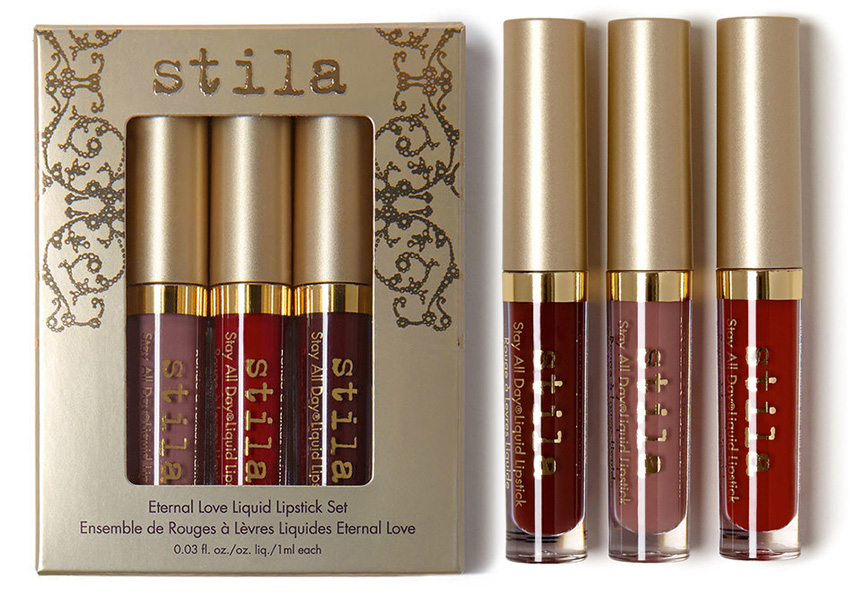 There are two more lip sets. One with more liquid lipstick shades and one with the cult Stila glosses. I have actually bought  a few sets several seasons ago for myself and friends.
Eternally Yours Liquid Lipstick Set ($39): Caramello, Patina, Aria, Como, Chianti and Fiery
Sealed With A Kiss Gift Set ($28): Pomegranate Sparkle, Ruby