I have to say that I am still loving all of my favourites from April but here are some more products that I would like to add.  Four makeup items and three beauty.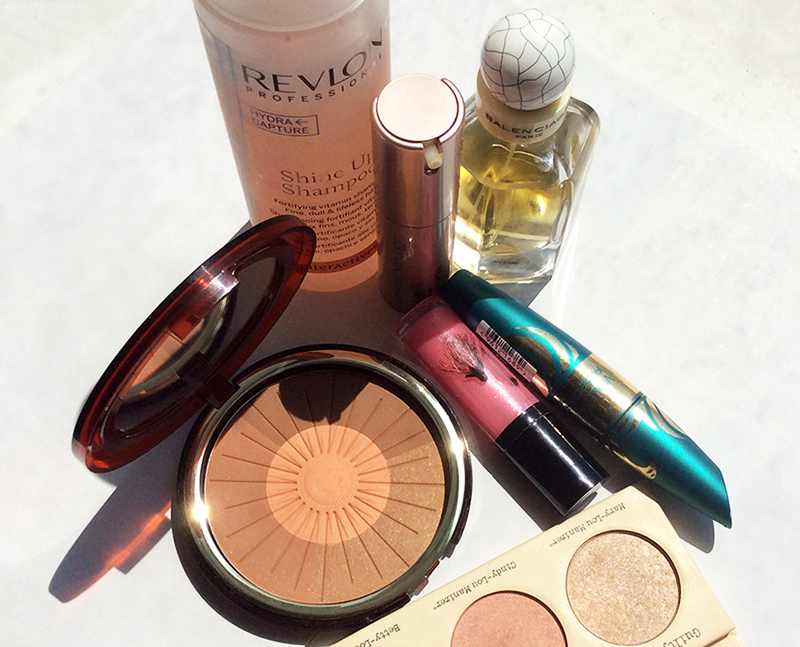 I did not expect this first product to make it to my favourites, as I have been neglecting all my bronzers for some time now, and I have tonnes. But I really like this new Clarins bronzer from their summer collection. It is called Bronzing & Blush Compact (full review coming up soon), as it adds warmth and that subtle sun-kissed effect to the face; you can use each shade separately or mix them all together. The other day when I was wearing it one of my  best male friends told me that whatever I have on my cheeks – it looks amazing, and makes me look beautiful, and it was this bronzer. Yes, some of my poor male friends know things like that.
Speaking of glow, I have started piling on using my Mary Lou Manizer from theBalm again. It gives the most gorgeous sheen to the face, and makes me look decent even when I barely sleep due to all the deadlines. Get it! Seriously, if you love a good highlighter, you need this in your life.
I have been using Max Factor Voluptuous False Lash Effect Mascara all
I've wanted to try L'Oréal Paris Color Riche Extraordinaire for some time but just couldn't decide which shade one to get. That was until I saw 100 Mezzo Pink.
You know me, and my love for light milky pink shimmering lip products, they are my version of nude.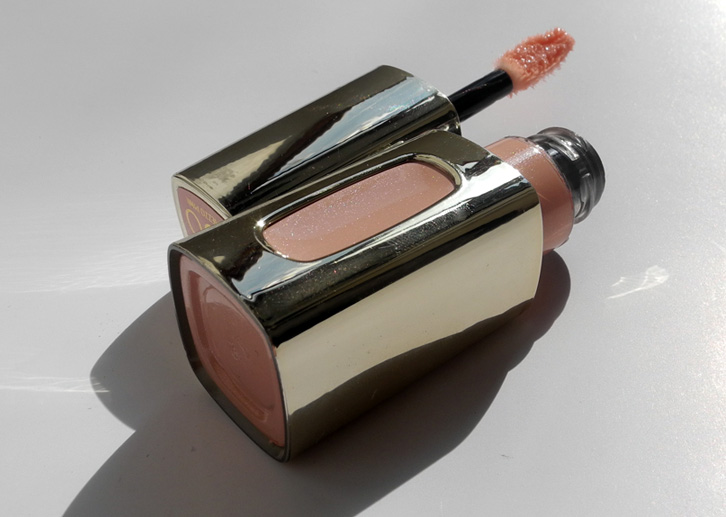 You can already tell that I am absolutely in love with the shade. But what about this product in general? I think it is absolutely amazing, everything about it! Well, to be honest, I am not a huge fan of the packaging but it is not that important.
I like the sponge applicator which is very convenient, and makes it very easy to use the lipstick.
As for the formula, intense shades are like liquid lipsticks, you get a full-on colour with a liquid texture and comfort of a gloss. My shade is like a