Tag: best red nail polish
Regular readers know that I am a huge fan of red nail polishes, and I am actually very picky, there are not that many that I truly like. My favourite is actually Revlon's Red, it is a bright true red, not dull, but not neon, not warm toned, but not too cool – it's a timeless classic.
But I've managed to find another red which I love as much, as Revlon. It is Marc Jacob's Nail Enamored Hi-Shine Nail Lacquer in Lola. You can see  it, freshly applied, here.
But on the photo below is  manicure with Lola after a week, that's why it doesn't look i't best! It is with a top coat, since without it the nail polish doesn't last for the whole week. But still impressive, right? There are very few nail polishes that last that well on me.
I love this nail polish so much that I would talk about it with everyone who would listen, ha!
Look at that design! It's the coolest nail polish bottle I've ever seen. When I saw the promo photos for the first time – I knew that it had to be mine.
The colour is
I used to be a bit obsessed with all the different nail polishes. All those out-of-this-world stunning shades and innovative finishes  really rocked my world. Of course, I am no way even close to the  real nail polish fanatics, but I do have several shades of yellow, for example.
But recently something changed and I've been wearing classic colours all the time, think red/berry/plum.  I don't know why, but every time I paint my nails with green or brown, I'm not feeling it. It's been like this for about two months. Back to the basics?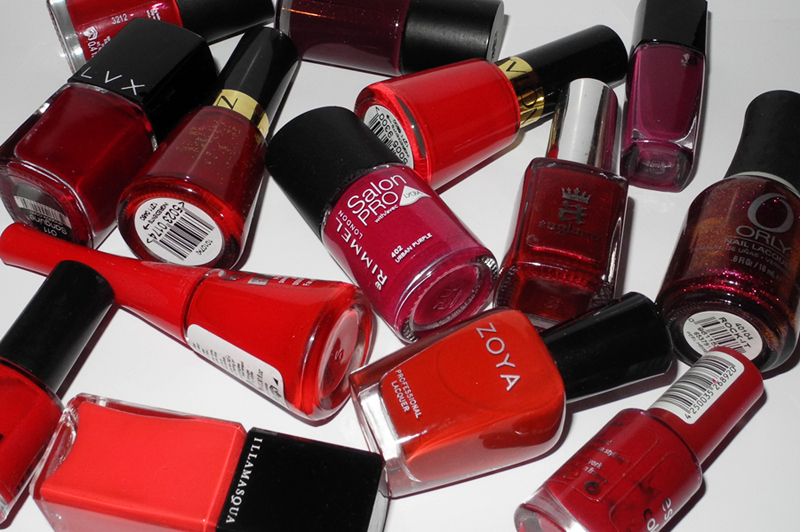 The only shades that