Can you actually believe that it is May, the fifth month of the year?! Time flies, it feels as if it was 1st of January only yesterday.  And this month I actually have quite a few products, including some amazing new discoveries.
Makeup
Max Factor Glossfinity Nail Polish in 85 Cerise (review and swatches)
I have already finished a bottle of this, and am going through my second one, and I am wearing this, as I type, too. Such a gorgeous vibrant, juicy and glossy warm-toned red, it brightens up any look, and (almost) any mood. I am a fan.
For complexion I have been using these two products almost daily: Diorskin Nude Skin-Glowing Make-Up in Ivory (review and face swatches) Rouge Bunny Rouge Naked Disguise Concealer in Castalia.
Dior's foundation is simply brilliant, it is a re-discovery for me. I like the coverage it gives and the finish, it is not matte but not too dewy either.  The shade, Ivory is the lightest in the range, and looks great even on my currently greenish pale and tired complexion. As for the concealer, I plan on writing a detailed feature about it soon. Surprisingly, I have already used half of the tube, and the love is going strong.  It gives just  the kind of coverage I like – the formula is not thick but it brightens up the under eye area.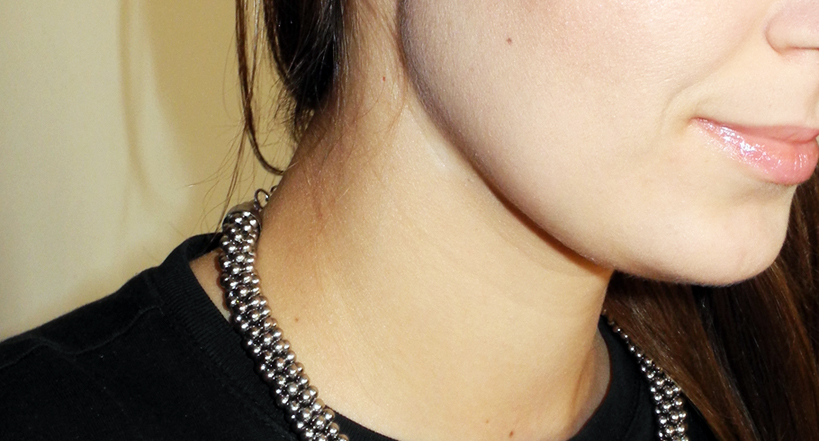 Other products I have been using all the time are Inglot  Sculpting HD Powder in 504 (review) which I talk about non-stop, as it is my favourite product for adding