Tag: Bobbi Brown Rich Lip Color
Bobbi Brown is launching 5 new shades of their  Rich Lip Color, (£19/$25) which is a pigmented creamy lipstick which gives a full coverage but feel lightweight.
You can choose from:
Cosmic Pink, a bright pink.
Blazing Red,  a bright orange red.
Electric Violet, a vivid violet.
Miami Pink, a bright pink coral.
Taffeta, a pale lilac pink.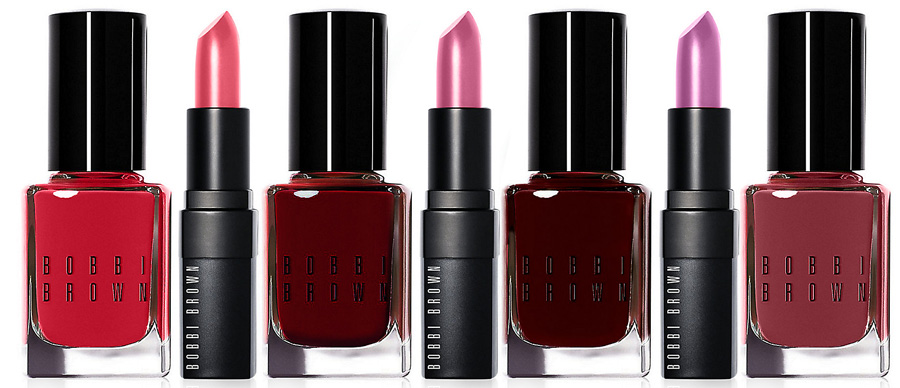 Cherry Tomato, Mimi Pink, Red Plum, Cosmic Pink, Spiced Wine, Electric Violet, Sunkissed Rose
Plus there are
I was recently given a Rich Lip Color  (£18/€25) by Bobbi Brown.
The colour I have is called Uber Suede which it is described as a golden beige and I would say that it is a warm brown. I definitely would not pick such colour for myself as I do not wear brown as I don't find it that flattering on my skin tone ( it will, obviously, look different on dark skin tones).
I actually remember that my Mum had such lip colour in the early 90's and it was a bit hit back then…
But it is  great to have such shade, as you never know what you may need, especially if you do makeup on other people  from time to time  or are a full time MUA.
When it comes to lipstick's formula – I like it a lot. It is