Chanel created a new Eye Essentials collection which is already available. It is described as:  "An expertly harmonized, ultra-wearable eye makeup collection creates a range of subtle-to-sophisticated effects."
Collection includes:
Ombre Essentielle $28.5
A range of complementary matte eyeshadow shades impart soft, perfectly blendable colour:
Vanilla, a light beige;
Lily, a pastel pink;
Heather Rose, a dusty pink;
Slate, a soft khaki-grey;
Deep Taupe, a dark brown;
Mahogany, an intense chestnut.
INIMITABLE MASCARA MULTI-DIMENSIONAL, $ 30
Now, in a single stroke, CHANEL sets a new standard in mascara with a formula that does it all. A sophisticated formula and unique brush design combine to lengthen, plump and curl, delivering lush, long-wearing colour so precisely that each lash, even the finest, is perfectly defined and separated.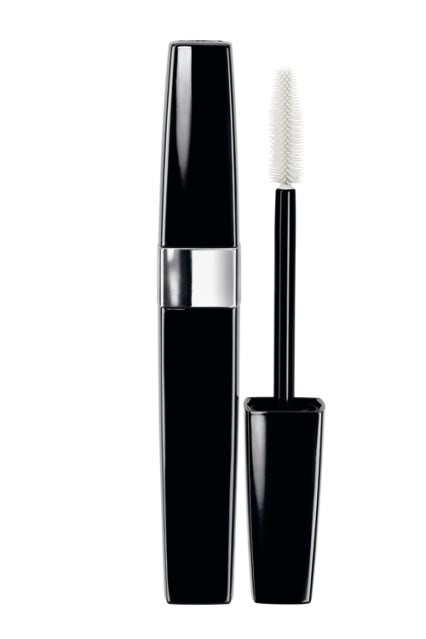 LE CRAYON SOURCILS Precision Brow Definer, $28
Four natural shades of LE CRAYON SOURCILS Precision Brow Definer:
Blond Clair, a deep flaxen gold;
Taupe, a honeyed brown;
Soft Brown, a muted chestnut;
Cendre Noir, an ebony brown
LE CRAYON YEUX Precision Eye Definer, $ 28
Eyes become the focus when rimmed with a precise line or smudged stroke of LE CRAYON YEUX Precision Eye Definer in:
Violet Smoke, a deep purple;
Coffee Bean, a dark sienna;
Black.
LE CRAYON KHÔL Intense Eye Pencil, $ 27
Achieve an instant eye-brightening effect by tracing the inner rim of the lower lashline with LE CRAYON KHÔL Intense Eye Pencil in