Tag: Chanel Travel Diary Makeup
The new Chanel makeup collection Travel Diary was inspired by the brand's Creative Director Lucia Pica's California trip. Over at her Instagram Lucia shares beautiful photos which capture the objects that inspired the products.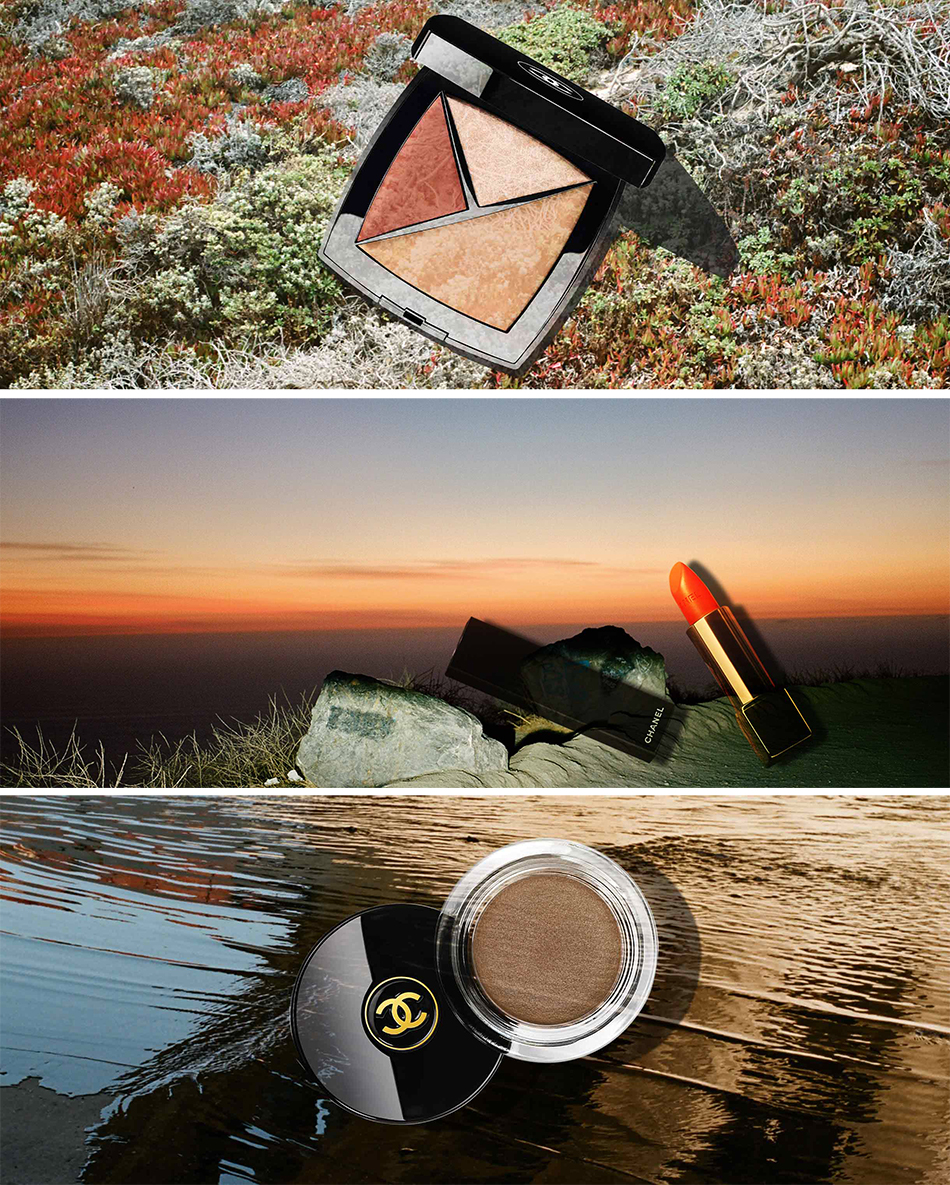 The star of the collection is Palette Essentielle (conceal/highlight/colour), $60 in 150 Beige Claire.
Le Vernis, Longwear Nail Colour, $28
576 Horizon Line, LE
578 New Dawn
Lips
Rouge Coco Ultra Hydrating Lip Colour, $37
747 Daylight, LE
472 Experimental
Rouge Allure Ink, Matte