Tag: Daniel Sander cosmetics
Regular readers will know how much I love Watercolour blushers from Daniel Sandler. In fact, I have written a very detailed review of them with tips from Daniel himself. 
So this feature will be mostly about the new shades, and  not an in-depth review.  And there is a kit of four colours! It retails for £49.50 while a single shade is £16.50 which makes each shade from the kit retail for £12.3!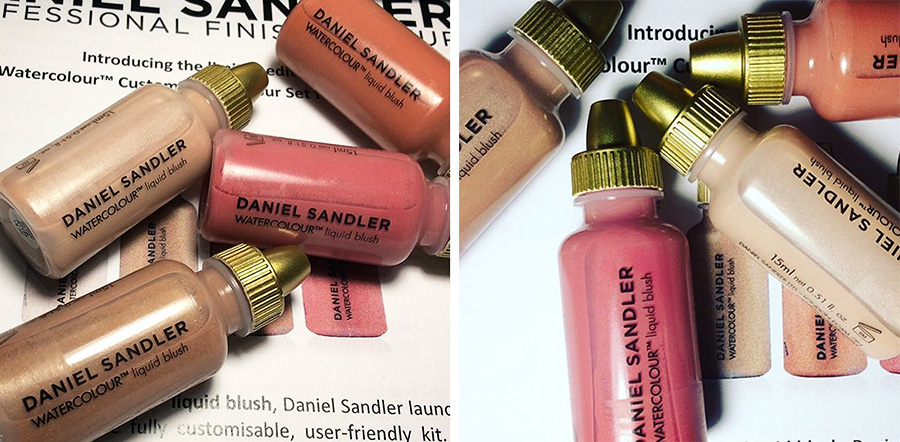 So what are you getting?
 Moonglow, sheer, pearlescent white highlighter
 Sun Glow, a warm, golden bronze illuminator
 Luxe, a delicate, matte peach
 Pop, a medium toned, matte pink
Each bottle is 15ml.
My personal favourite shade is