Tag: Dior 5-Colour Eyeshadow
Just as the Gris City nail polish collection by Dior their Spring 2011 makeup collection is inspired by grey colour. As Tyen himself says : "Grey is the color of the eternal".
Grey and pink are the colurs from Dior's childhood, a small town located in Normandy so this is the reason why collection has a lot of grey and pink shades in it. This collection was also inspired by the first boutique of Christian Dior on Avenue Montaigne which was designed in pink and grey.
So the main colours of this collection are the elegant pink and the "Avenue Montaigne" grey.
This collection includes:
Serum de Rouge Lip Treatment
Pink Coral Serum # 240
Pinky Mauve Serum # 460
Addict Ultra Gloss
Pink Veil # 654
Trianon Silver # 707
Rouge Dior Lip Color
Spring Pink # 540
Chic Pink # 658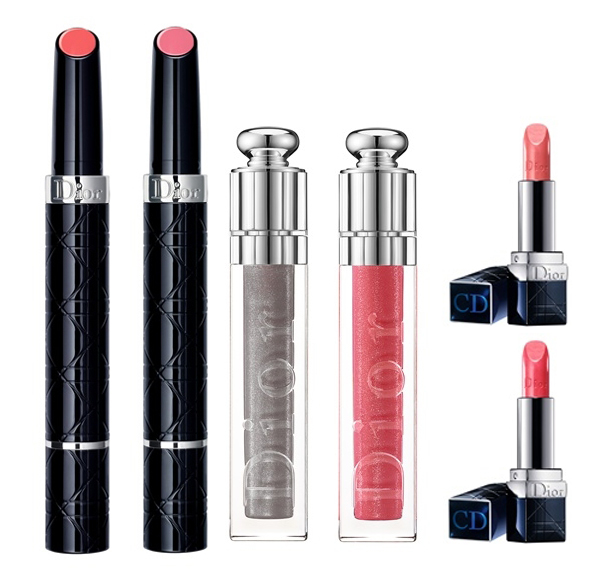 Dior  Dior 5-Colour Designer Eye Palette in Soft Pink Design #018
Dior   5-Colour Eyeshadow in Gris-Gris #034
Dior Cannage Palette # in Whisper Grey and
This is just a post about Harry Potter and Half Blood Prince, Emma Watson & her Favourite makeup.
Several days ago I went to the cinema to watch Harry Potter and Half Blood Prince. I am a fan of HP and read all the books several times so I was very excited about the movie. I'm not gonna write about all pluses and minuses, because I'm already tired of such discussions 😀 but in general I liked the movie!
And did you all notice how nice Emma Watson looks now? this is a photo from the premiere. And she was on the covers of so many magazines in July and now she is a model for Burberry. There are so many cool things about her but today I would love to tell you about her favourite makeup. When she was promoting Harry Potter and the Half Blood Prince  makeup artist Geoffrey Rodriguez was using Dior products for Watson. Her favourite Dior products are: