Tag: Ellis Faas E117 Mint Green
I have to say that I am absolutely in love with the Light Blue (E118) and Yellow Ochre (E119) Creamy Eyes by Ellis Faas which are a part of the new addition, among some other shades.
The texture is  a dream to work with, light but pigmented, it is very blendable and buildable. But you have to work quickly as it sets pretty fast. I have been  wearing these two shades non-stop ever since I've got them. The best thing is the staying power. On me they last for the whole day without a primer!
E199 actually looks similar to Illamasqua's Vernau and they look fantastic together. As for E117, it is such a gorgeous shade, it is fresh and light but not overly pastel, if you can say so, so doesn't wash me out, especially with an eye liner and several coats of mascara.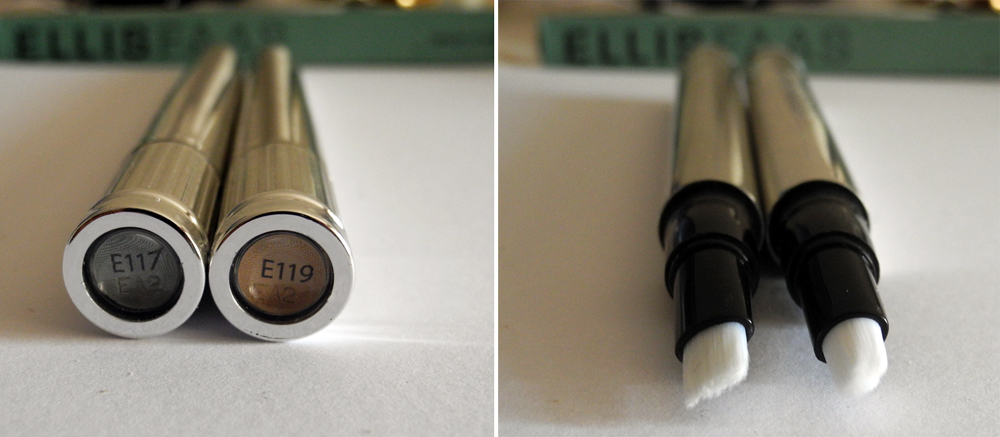 As for the packaging, on one hand, it