What is written:
Can't wait to walk in Hollywood red carpet sandals? Take extra care of your feet with this moisturizing cream and relax altogether. It will heal, comfort and refresh the epidermis to leave it soft and good-looking again. The world is at your feet!
Ingredients:
Linseed oil relaxes and protects the skin.
Organic sage essential oil is a natural antioxidant and deodorant.
Milfoil yarrow extract regulates and generates.
Sesame oil favours skin hydration.
Organic lavender essential oil relaxes and soothes sensitive skins and helps healing.
Cedar extract is relaxing and energizing.
No mineral oil.
Contains parabens.
Application:
Apply the cream in calluses and rough areas of your feet and massage until completely absorbed. Combine it with Green Mama's Foot Scrubbing Cream.
What do I think: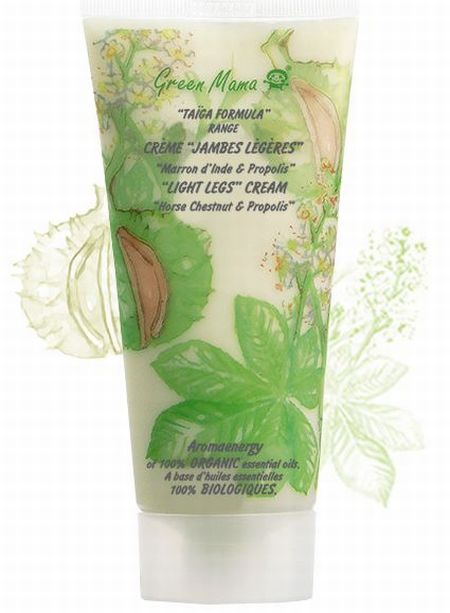 What is written:
The end of the day means heavy legs, swollen ankles and feet? Run for this "light legs" cream which relieves them and stimulates venous return. Freshness takes up your legs on the first application. Relaxed and decongested, they are comfortable throughout the day.
Ingredients:
Horse chesnut extract acts on water retention.
Propolis extract benefits microcirculation.
Sweet clover prevents water retention.
Menthol brings an immediate sensation of freshness.
No mineral oil.
Contains parabens.
Application:
Massage onto legs working upward.
Do not apply on cuts or mucous membrane.
Avoid contact with the eye.
Wash your hands after use.
Green Mama's Tip :
Your feet and ankles will say thank you too!
What do I think: