This year I've decided to celebrate St Patrick's Day properly. I am wearing my Guiness t-shirt and green jeans.  I know, I know. And also green eye shadows and nail polish. And, yes, I am also going to the party this evening. Bring it on!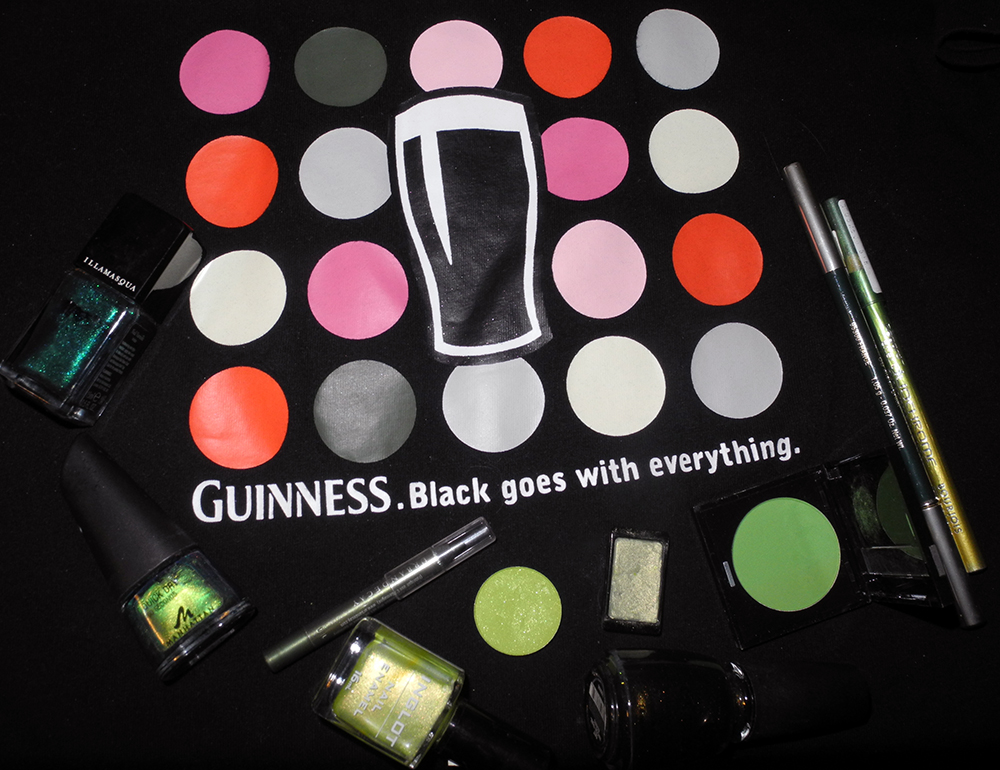 Since it's all about green, I thought I'd share my favourite green nail polish – Illamasqua Viridian, and eye shadow – ArtDeco 247.
Considering  that it is Spring, even I wanted to incorporate some colour in my look. And by colour I mean navy and emerald, not pink and orange.
I did not buy a new nail polish in ages, somehow I couldn't find the shade that would stand out to me. But when I saw Rimmel's Lycra Salon Pro Nail Polish,  411 Navy Seal, I knew that I had to get it. It is such a gorgeous muted dusty navy blue. I love my  blue nail polishes and somehow didn't have such shade in my collection, so I am very happy to have it now.
Have been wearing it on my nails for the last week, so expect the nails of the day soon.
It goes perfectly