I love Omorovicza so was delighted when I was asked if I'd like to try their  Complexion Perfector BB SPF 20.
This is the best  'foundation' I have ever put on my face. This could be the end of my review  but let me explain why.
The brand describes their products as the "Swiss army knife of the beauty industry", which is  a 'moisturiser, foundation, sunscreen, concealer and anti-aging cream all-in-one'.
This BB cream has a nice soft texture which easily glides on the skin and leaves it baby-soft.
The coverage is sheer-to-medium but it evens out the skin tone beautifully. I personally don't use anything else with it, not even an under eye concealer, as I love the results. But  you may need/want  to use concealer or powder on top.
The skin looks plumped and smooth! It really has a
I wanted to get something luxurious for my body the other day and I've decided to try something from Omorovicza as I've heard nothing but good things about the brand.
I've decided to get a Gold Shimmer Oil which looks like this before you shake it well to mix the oil with the shimmer.
And here is how it looks like after…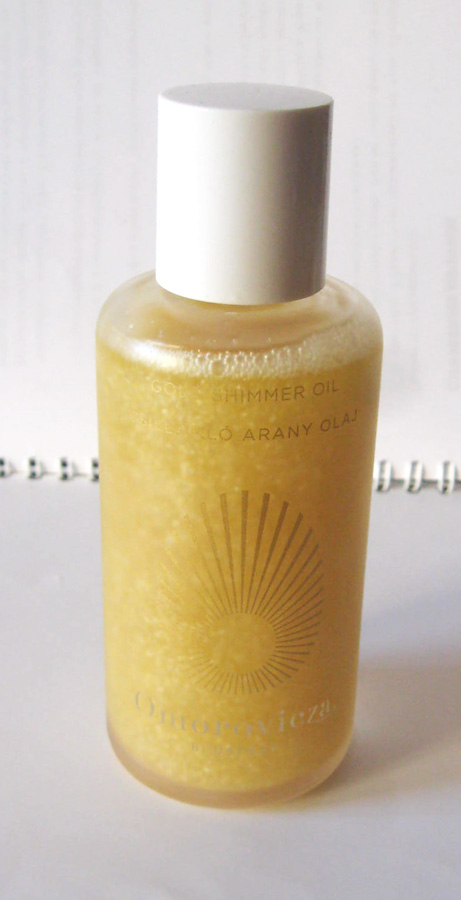 This oil comes in a nice glass bottle with an elegant minimalistic design. As for the oil itself -it smells amazing (I think it's mainly calendula), absorbs quickly and leaves the skin feeling moisturized, soft and smooth. It is a perfect product for summer as it gives an amazing glow on a tanned skin. I absolutely love  using it on my arms and legs, it gives a beautiful illuminating/ glamorous (if you prefer) effect.
Here is the list of the ingredients and extended information about some of them from the official website: