In my first #CleanAndLean post I've promised to publish the second part this weekend. But I've realized that it's summer, and a lot of you want to start a new regimen as soon, as possible. So here is part two today…
I did not take photos of every single meal because: a) I don't carry a good camera with me all the time b) sometimes I was so hungry, that taking photos was the last thing I would think of… But there are quite a few anyway. The menu is also included.
Day 1, Tuesday
I am not gonna lie, today was pretty hard. I usually eat  more for breakfast, and often have toasts, so by the lunch time I was ravenous.   This is why I did end up chewing the salad for almost as many times, as James recommends, enjoying it to the fullest.
Poached Eggs with Broccoli, Rocket, Grilled Tomato and Parmesan
Later in the day, I had to be away from the office, so couldn't have my  second snack (berries), so was really looking forward to them. I don't remember when was the last time I've tasted such delicious berries! I never though I could be so grateful for them, ahem.
Unfortunately, dinner got delayed, and I have no idea how I've managed to spend 7.3 hours (had lunch at 1 and dinner at 8.30) with berries being my only food. I've cheated a bit and bought myself a small orange juice. Well, at least I did not go for the ice-cream that I was dying to get. As for dinner, it was the best chicken of my life. Somehow I was so full that couldn't finish my portion.
Day 2, Wednesday
I've never tried rice milk before, always wanted to, but somehow never did. And, let me tell you, it's delicious, plus all the nuts, it was good.
I wasn't starving until lunch, woohoo, maybe this breakfast and snack were more filling, or maybe I am getting used to it? I am also excited that today I am having chicken with salsa and salad with spinach and avocado. Thank God that I love spinach, avocado, and broccoli and eat them a lot anyway, otherwise, I don't know how I'd be able to stick to this eating plan.
Grilled Chicken Breast with Spicy Salsa and Spinach and Avocado Salad
Mince Sauce for sinner was pretty awesome with beef and tonnes of veggies, from courgette and peas to aubergine and celery. Somehow, I couldn't finish it this time, too. I think, tomorrow, I will make a smaller portion than James suggests.
So far, I'd say that I get less for breakfast and for lunch than I am used to, and more for dinner. Hmmm…
Day 3, Thursday
I woke up
As promised, here is the non-beauty post for the weekend.  And it will be part one out of four of my #CleanAndLean diary!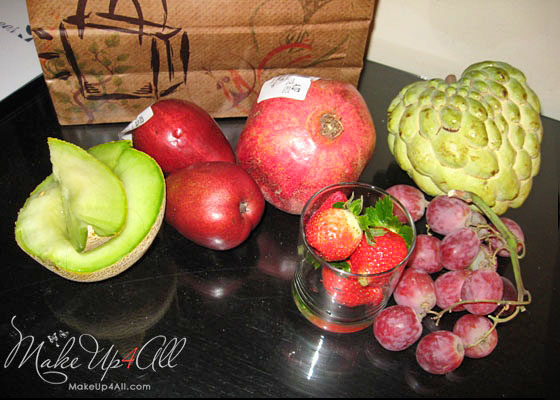 First things first. WHY?
To be honest, for me it's not about loosing weight, God knows I've struggled gaining weight. Yes, that can be a problem from some people, too.  I used to be very skinny when I was younger, and nothing would change that.  Plus I was always into sports [when I was younger], and there was a time when I would train with a coach for 2-3 hours at least 3 times per week.

Being healthier is a great reason, but  not the main one for me. The thing is that I eat pretty healthy already. Yes, I do have a pizza or ice-cream occasionally. But I am not a die-hard doughnuts or double cheeseburgers addict.
What is it then, you may ask?
I will be honest here, I