Japonesque was founded 25 years ago but it is already a cult brand. It was originally made by Make-Up Artists for Make-Up Artists.  Brand's tools were inspired by the professional make up tools used in kabuki theater in Japan.
These days Japonesque has a big range of brushes and accessories which are loved by a lot of  Top professionals from the beauty industry.
This is why I was very excited when I was given some of their brushes to write about.  In this post I will tell you about the travel brushes for face and in future I will let you know about the brushes for eyes and eye brows. Unfortunately, I don't have a lip brush to show you.
The packaging is nice, simple and really helpful.  They have some very handy instructions on the back of  each box. All I can say is that I'd really appreciate it back in the days when I was getting my first brushes.
And here are the face brushes that I have in all their glory 😉
933 Travel Powder Brush, 924 Travel Blush Brush, 914 Travel Angled Foundation Brush, 910 Travel Concealer Brush.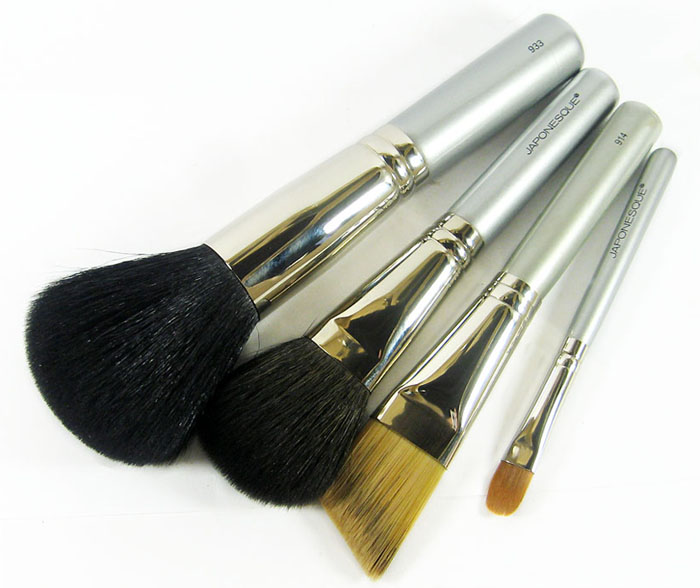 So now let's take a look at each brush, shall we?