I remember some time ago I had an idea of counting how much was worth the makeup that I was wearing. And last week, after I saw such post on one of the blog that I like, I though about doing the same thing.
So here is the makeup that I wore on Friday.
Complexion(£131.5):
Firts of all I've used a Mineral Primer by BECCA, £34 (my review here). Then I've mixed two foundations – Bourjois 10 Hour Sleep Effect in 71  Abricote Clair,£9.5 with  Max Factor Xperience Foundation in 85 Deep Soapstone, £10
I've used Chanel Bronze Universel (£26 or £28 I can't remember) to countorand to add some colour to my face, highlighted with BECCA's Shimmering Skin Perfector in Pearl, £33 (review here) and added some BECCA's Beach Tint in Grapefruit, £19 (review here).
Eyes (£117)
I've started with
Mad Men is back!!!
And here is the look of the the gorgeous Christina Hendricks at the Mad Men Season 4 Premiere on the 20th of July.
The look was created by celebrity make-up artist Vanessa Scali:  " Christina's sultry Dolce & Gabbana dress inspired a softer version of the "La Dolce Vita" makeup look. We kept it modern by using Bangkok Pure Matte Lipstick, which is a soft matte rose color for her lips"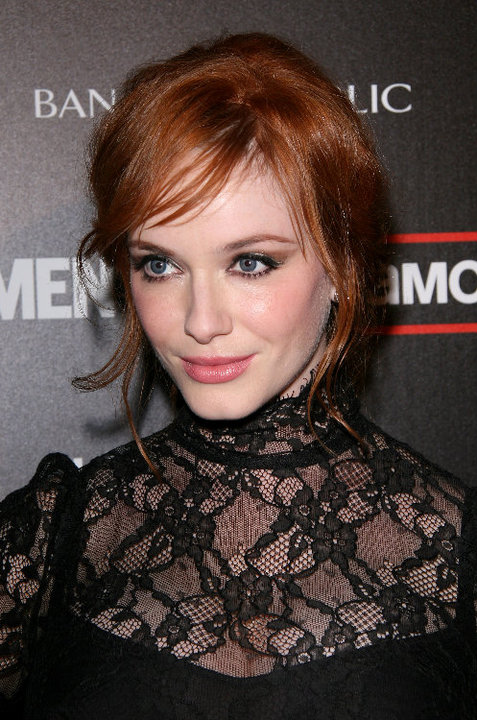 Products that were used:
Face
Douceur Blush
Skin Smoothing Face Prep
Sheer Glow Foundation
Douceur Blush ( Fall 2010)
Eyes
Just look at this amazing promo picture of the new collection by  GOSH Cosmetics. I can't wait to create such look for myself. This is a promo look for the new collection which you can check out at the official website
Have you tried GOSH Cosmetics? If you never tried it you've probably heard of the  GOSH Darling because everyone is talking about this lipstick. What do you think about this look? What would you like to try from GOSH?