Tag: metallic eye pencils
Lisa Eldridge is doing a really great job at Lancome, have you noticed that lately their releases look more fun, and more creative? Also the products look more youthful, in a good way.
Here is a preview of the brand's summer release. And just look at those face palettes *heart emoji*
Belle de Tint Mpsaic Palette ($45) is a blush and bronzer palette, it comes in two shades: 01 Patio Mediterraneen 2  PatioD'une Nuit D'ete.
Besides the gorgeous palettes, liquid eye shadows which are usually released for summer also look hot. Le Metalliuqe Liquid Eyeshadows ($29) are promised to be
Laura Mercier's  Kohl Eye Pencils are favourites of a lot of people and I can totally see why.
I have five (mini) pencils and would like to show them to you today.
The colours that I have are:  Black Violet, Brown Copper, Stormy Grey, Stone Slate and Black  Gold. And here is how they looks like.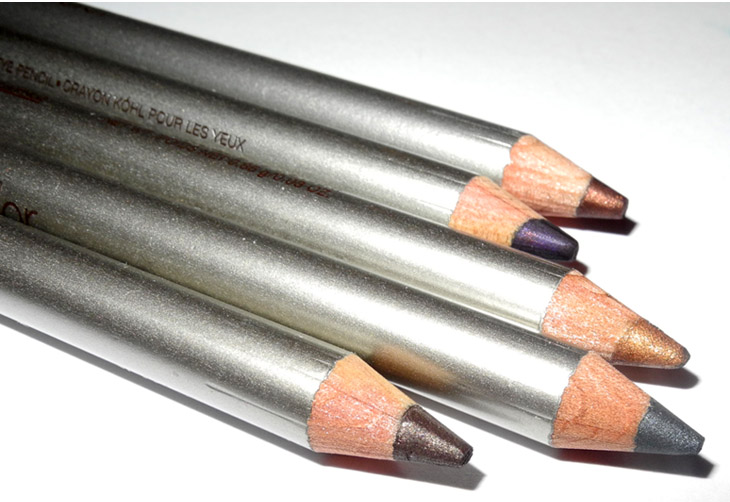 These have a very soft and creamy texture and glide on easily, without dragging the skin.  They have a fantastic pay off and gorgeous colours. Yes, the colours are definitely fantastic, all five of them! I imagine that blue and green shades are to die for, as well!
I would suggest kohl pencils for a quick smoky eye, you could use them on their own or with the eye shadows on top, looks great either way.
Brown Cooper, my personal