Regular readers may know my obsession with Neutrogena's  body lotion with Nordic Berry but this time I've decided to get a  Deep Moisture one. And it is a favourite of a lot of people with very dry skin.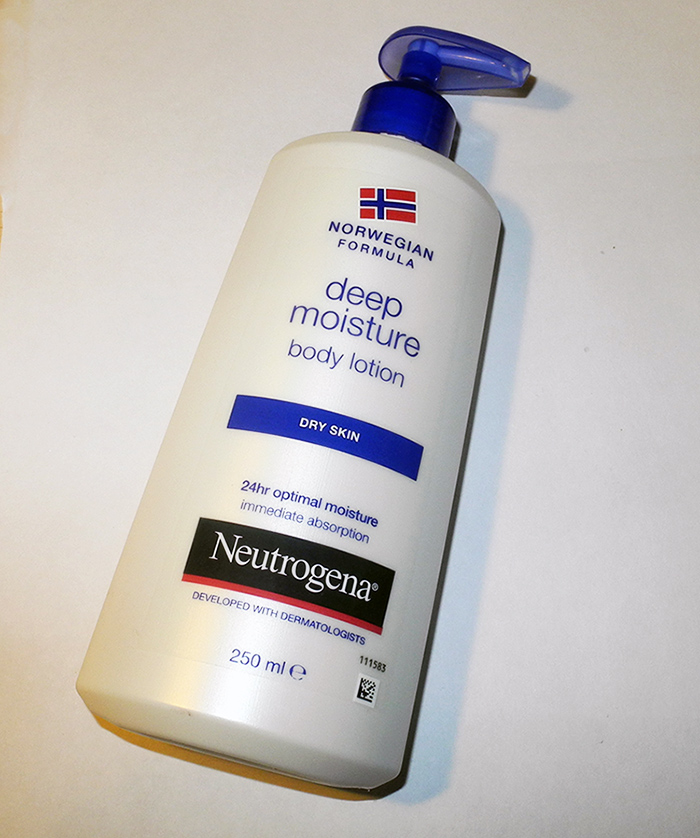 And, as someone with extremely dry skin, I can confirm that it is amazing! One of the best affordable body lotions you can get. It  definitely moisturizes and nourishes the skin, without leaving a greasy residue.  I find that the only body cream in the same price range I like as much, as this one is the red one (as I call it) by Garnier which I have used several bottles of.
Neutrogena lotion has
After being really impressed with the Neutrogena's Norwegian Formula Concentrated hand cream (just got the second one) I've decided to get some other products from the range. So I've got myself the Deep Moisture Comfort Balm and the Cracked Heel Foot Cream.
And these are nice, I like the smell and the texture but unfortunately, the body balm is not enough for my very dry skin. I guess I should try using the hand cream all over the body as I love the concentrated formula.
As for the foot cream,  although  my feet are not cracked, they  are kind of rough and this cream makes them softer just after I've used it. But I can't say if the effect is long lasting since I gave it away to my grandma who is 70+ and who has a lot of problems with her feet. She told me that her feet are in a bit better condition after using this cream but since she used it only for 3 times I think it's too early to talk about the healing but I will ask her about the results later.
So in general, these products are not bad especially for the price but the hand cream is definitely my favourite. I still want to try more Neutrogena products in the future so maybe you can share you favourites with me?