Tag: Quickliners For Eyes
Several brands are bringing out new eye pencils for Autumn. So far I have the details about Clinique and Smashbox. So let's take a look!
Smashbox Always Sharp Waterproof Kôhl Liners are available in eight shades: Violetta,  Sumatra, Storm, Raven, Penny Lane, French Navy, Cabana and Bare.
The idea behind these is that they self-sharpen every time the cap is removed.  I would really love to see if it is true! If it is, that'd be a prefect product for a crisp and precise line. A dream came true. The price is $20.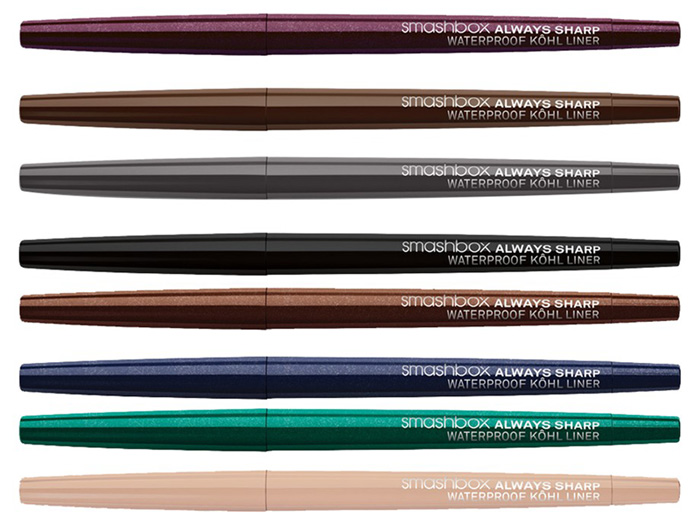 As for Clinique – their