Tag: Rouge Dior Lip Color
It looks like dark navy blue will be a big trend this Fall. I actually like it as I love navy blue on myself ( I have brown eyes) and it looks great on a lot of people if you use the right shade.
I have to  say that I really love this new Blue Tie Dior Makeup collection for Fall 2011.
The star products of the collection are definitely the two gorgeous palettes  with four eye shadows and one lip gloss in a chic metallic compact.
Dior Blue Tie Palette
Smoking Blue 001
Smoking White 002
But I am personally totally in love with these 3 Couleurs Smoky  palettes
Smoky Black 091
Smoky Navy 291
DiorShow Liner Waterproof
Carbon 098
Navy 178, want it
Rouge Dior Lip Color
Angelique Beige 314
Pisanelle Pink 428
Tourbillon Pink 651
Allegro
Just as the Gris City nail polish collection by Dior their Spring 2011 makeup collection is inspired by grey colour. As Tyen himself says : "Grey is the color of the eternal".
Grey and pink are the colurs from Dior's childhood, a small town located in Normandy so this is the reason why collection has a lot of grey and pink shades in it. This collection was also inspired by the first boutique of Christian Dior on Avenue Montaigne which was designed in pink and grey.
So the main colours of this collection are the elegant pink and the "Avenue Montaigne" grey.
This collection includes:
Serum de Rouge Lip Treatment
Pink Coral Serum # 240
Pinky Mauve Serum # 460
Addict Ultra Gloss
Pink Veil # 654
Trianon Silver # 707
Rouge Dior Lip Color
Spring Pink # 540
Chic Pink # 658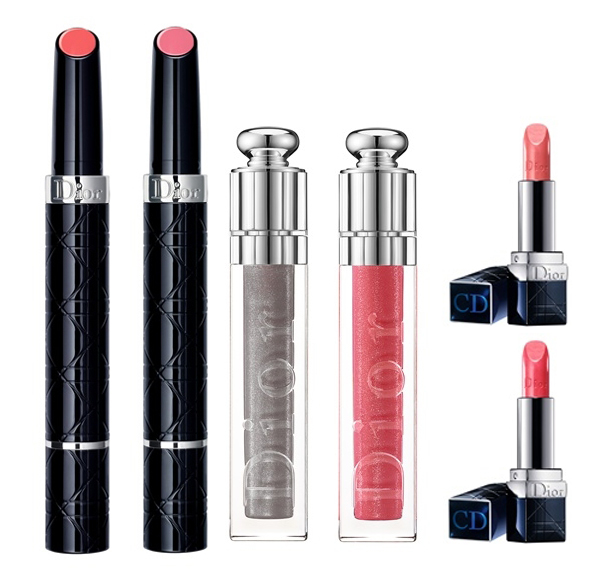 Dior  Dior 5-Colour Designer Eye Palette in Soft Pink Design #018
Dior   5-Colour Eyeshadow in Gris-Gris #034
Dior Cannage Palette # in Whisper Grey and