Tag: shampoo for shine and volume
I have to say that I am still loving all of my favourites from April but here are some more products that I would like to add.  Four makeup items and three beauty.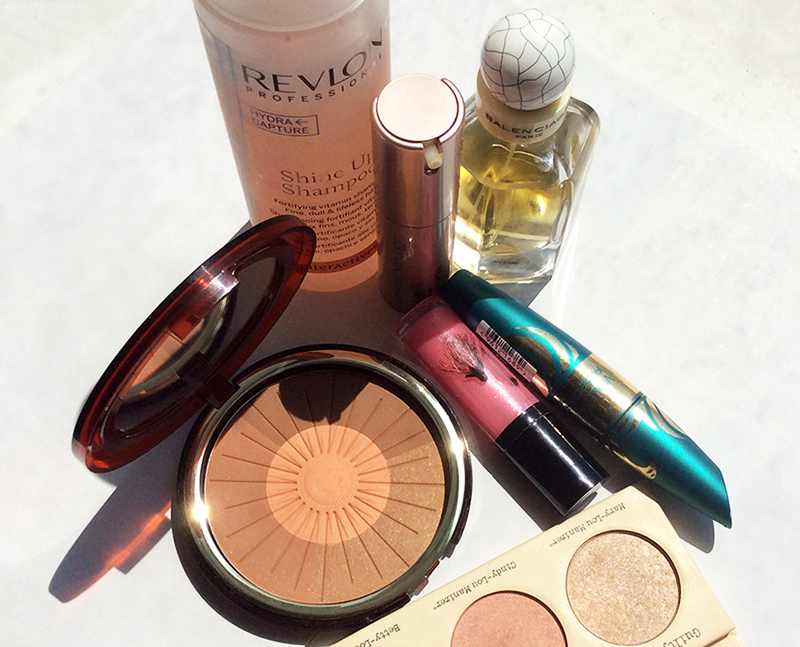 I did not expect this first product to make it to my favourites, as I have been neglecting all my bronzers for some time now, and I have tonnes. But I really like this new Clarins bronzer from their summer collection. It is called Bronzing & Blush Compact (full review coming up soon), as it adds warmth and that subtle sun-kissed effect to the face; you can use each shade separately or mix them all together. The other day when I was wearing it one of my  best male friends told me that whatever I have on my cheeks – it looks amazing, and makes me look beautiful, and it was this bronzer. Yes, some of my poor male friends know things like that.
Speaking of glow, I have started piling on using my Mary Lou Manizer from theBalm again. It gives the most gorgeous sheen to the face, and makes me look decent even when I barely sleep due to all the deadlines. Get it! Seriously, if you love a good highlighter, you need this in your life.
I have been using Max Factor Voluptuous False Lash Effect Mascara all