Tag: Sigrid Agren for Chanel
Here is a preview of Le Rouge Chanel – Rouge Allure Moire collection with Sigrid Agren on the promo. According to the brand, this collection explores the effects of light and captures the opulence of fabrics with moiré reflections.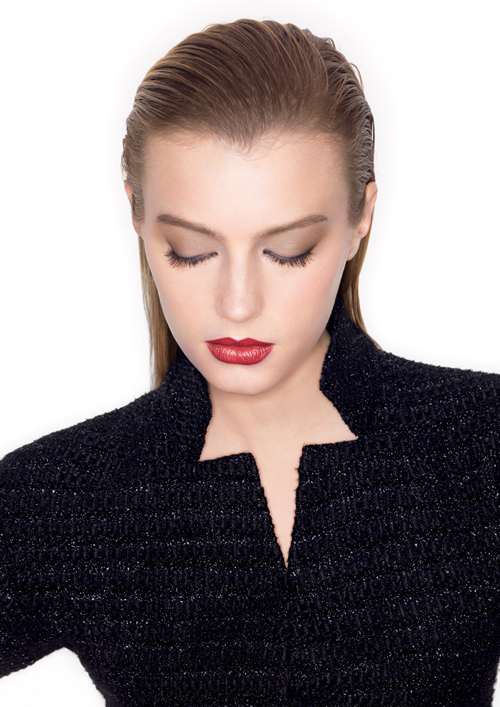 The products are:
ROUGE ALLURE £25.00
 122 Farouche
 124 Ambiguë
 125 Indécise
129 Surprenante
 131 Étonnante
 132 Impulsive
 134 Audacieuse
 135 Énigmatique
CRAYON LĒVRES, £17.50
Chanel are releasing a  new collection,  Avant-Première de CHANEL, with new Rouge Coco and Rouge Coco Shines lipsticks and new shades of nail polishes. This collection is inspired by iconic French cinema and will be available from 5th April.
Don't you just love the gorgeous promo with the beautiful Sigrid?
 Rouge Coco/ Hydrating Crème Lip Colour, £24
Sentiment, Liaison, Ce Soir, Grâce, Amant and Le Baiser
 Rouge Coco Shine/ Hydrating Sheer Lipshine, £24
Ingénue,