I posted recently that I wanted to try Jordan Samuel's body oil, and here it is with me finally.
I actually did not order it myself but it was a very thoughtful present  from my husband. The brand is available from Cult Beauty but not the new  Italian collection yet.
So I would recommend waiting (if you live in the UK), unless you are willing to pay the shipping  and the tax, which came up to the same price as the actual product.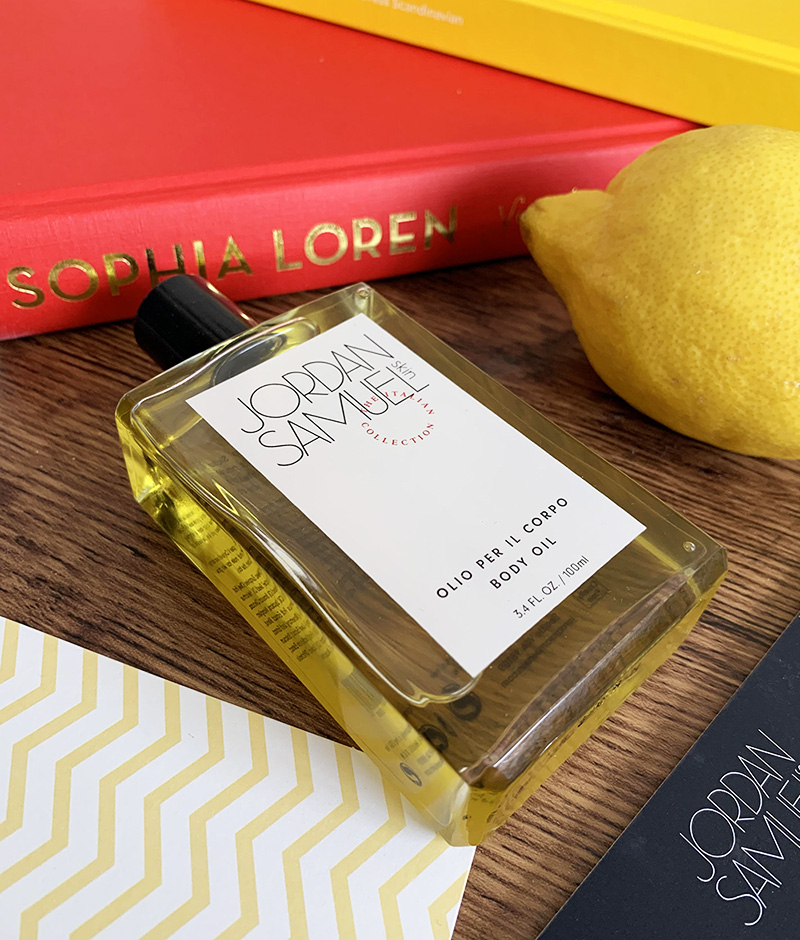 All that aside, I am very pleased with my first Jordan Samuel Skin product.  I think $32 is a great price for a 100 ml of a body oil which looks so chic and has great ingredients (see the photo below).
 Olio Per Il Corpo comes in a