Since we were talking about Clarins earlier today, I thought I would show you the bronzers from their summer 2012 makeup collection.
There are three variations: light, medium and dark. And here they are in all their glory.
All three bronzers are divided into two parts: a lighter matte shade and a darker shade with shimmer. I think it's a great idea as you can use them individually or mix together.
Bronzing Duo Powders contain white tea extract and 100% mineral sunscreen which 'offer protection against the three main causes of ageing-pollution, free radicals and UV rays'. They also smell absolutely amazing.
I have been using these bronzers to add some warmth to my face and to do some contouring. I also love using them as eye shadows, especially in the crease.

The product blends nicely into the skin and stays on for several hours. I am
I am absolutely loving this new Laura Mercier Belle Nouveau makeup collection for summer 2012. It includes some very gorgeous pastel shades.
Although I don't really wear pastel shades myself, I'd love to play with these eye shadows, they look amazing.
Sheer Crème Eye Color, $22
Aqua Pastel
Grey Pastel
Mauve Pastel
The baby pink and bright pink glosses –  something I'd like to have, too.
Lip Glacé, $24
Camellia
Orange Tulip
Lotus Blossom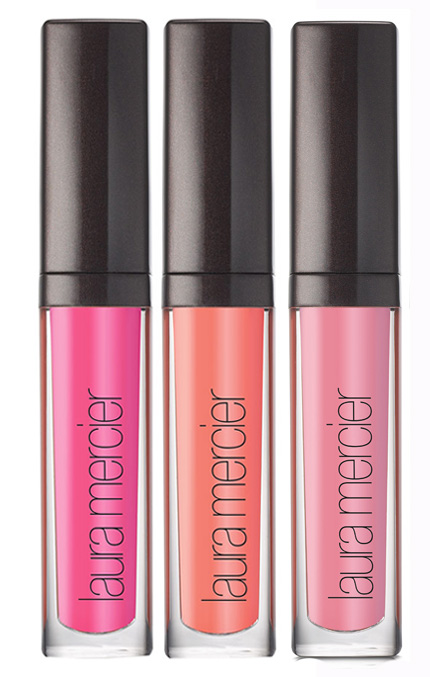 Crème Lip Color, $20