I get a lot of requests for more personal posts and for more photos of myself…
Since I was away for two weeks (Yes, this is why I wasn't that active on Makeup4all's social media accounts, I just did not have time)  in Hungary to attended several seminars and studies ( nothing to do with beauty; but what I do in life, FYI) I've decided to try.
I thought that I'd show you a photo of the makeup that I took with me first. It is a lot more than any personal would need for two weeks. But to justify myself a) I wanted  to have options b) people often ask me for tips and mini-makeovers when they find out that I also do makeup in my free time.
Although I was always very tired, as I did have an intense program, spent more money than I should have,  managed to learn just about five Hungarian words, I absolutely loved my experience.  Not only I've had a very productive  time,  I also met some amazing people,  and somehow managed to find more time for sports, such as running and swimming, than I have at home.  Plus I did see quite a few beautiful places in the country…
My top three places/things would have to be:
It seems like it's now a tradition to show you  what beauty and makeup products I take with me when I am away, just like in this post. So, since I am currently visiting my family, here is a quick update on what products I took with me.
To tell the truth, I barely wear any makeup these days but I did take quite a few products (and a lot of brushes) since people always ask me for a makeover.
I am very happy with the skincare that I've packed with me, including a lot of mini bottles which I am currently testing.  I only wish I took more than three nail polishes, as my 5-years-old-cousin loves to borrow them 🙂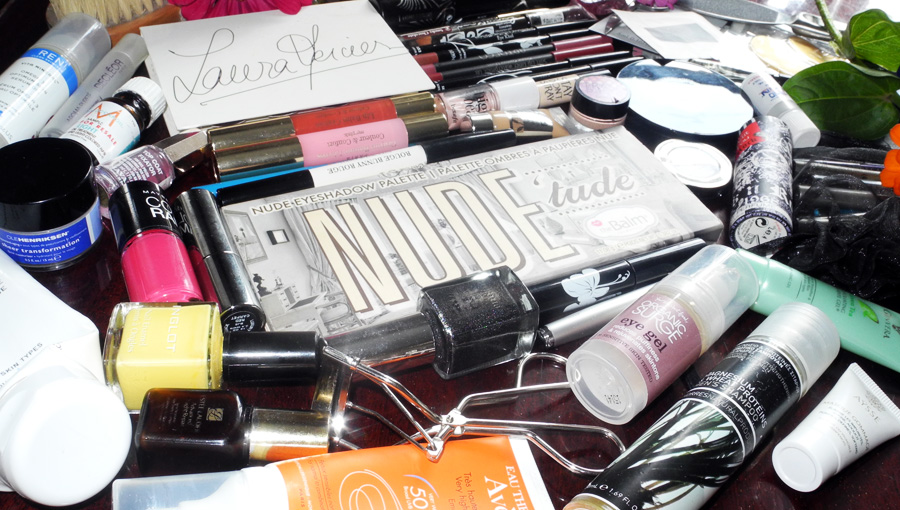 Speaking of my cousin, she insisted on inspecting my "treasures" as she described my makeup bag… When she saw the red lipstick I had,  she told me that she had to put it on me, since it'd make me look gorgeous. What can I say? She does know beauty.