Tag: Trish McEvoy bronzer
Have you got colour in your cheeks? Yes, that is  Arctic Monkeys "Do I Wanna Know?" (listen )
This song actually inspired me to write about my current favourite cheek products. But, and this will be a shock for regular readers, I have been neglecting blushes lately.  Yes, really.
And here are the two products that I have been using religiously lately…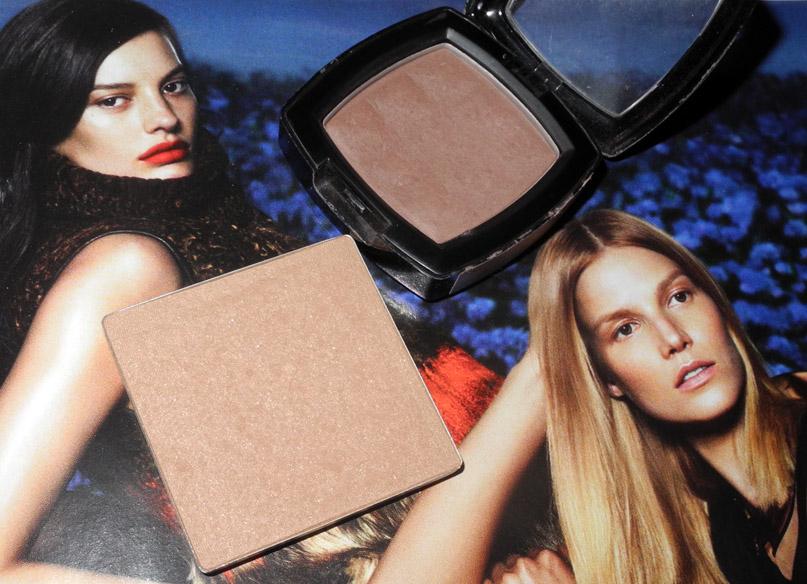 TrishMcEvoy Golden Bronzer and NYX Blush in Taupe.
Trish's bronzer is probably my favourite out of all that I own. It is not too dark, too orange/muddy/shimmery/you name it. It warms up the complexion, and adds just the right amount of glow thanks to the delicate shimmer. Golden Bronzer looks amazing even on my light skin tone. Moreover, it is very finely milled, so blends beautifully and looks natural. Brilliant product. Maybe this will be the first ever bronzer that I use up?
You can buy Trish McEvoy from Selfridges, Nordstrom and Neiman Marcus.
I am really loving these new Trish McEvoy  trio eye shadows and face palette. I think they would make an amazing gift even for those who already have it all as Trish's brand is not that easily available so it's quite exclusive plus it looks adorable.
There are two colour variations of Effortless Eyes Wet & Dry Eyeshadow Trio in Lilac and Nude. These are handmade in Italy. Each is $42 and they are sold without the makeup case.
There is also this gorgeous Golden Face Color Trio which includes  Golden and Golden Tan Bronzers and  Blush Natural. It retails for $38.