Have you got colour in your cheeks? Yes, that is  Arctic Monkeys "Do I Wanna Know?" (listen )
This song actually inspired me to write about my current favourite cheek products. But, and this will be a shock for regular readers, I have been neglecting blushes lately.  Yes, really.
And here are the two products that I have been using religiously lately…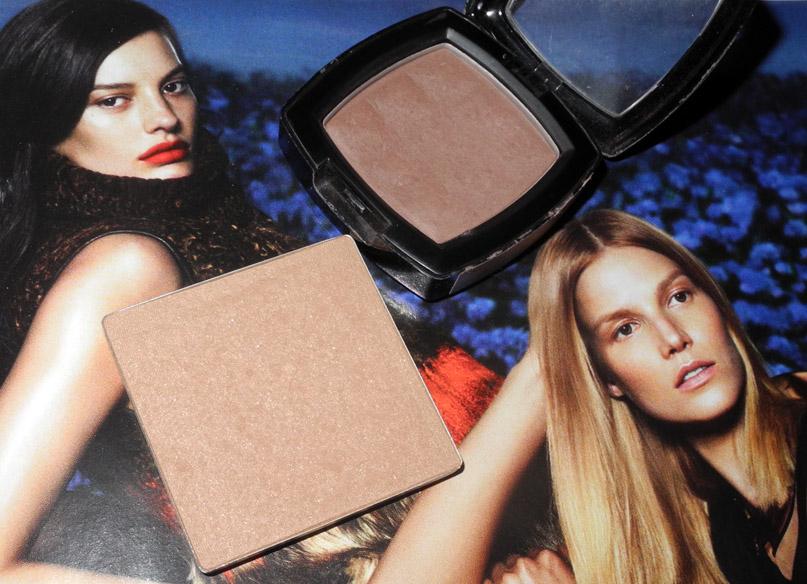 TrishMcEvoy Golden Bronzer and NYX Blush in Taupe.
Trish's bronzer is probably my favourite out of all that I own. It is not too dark, too orange/muddy/shimmery/you name it. It warms up the complexion, and adds just the right amount of glow thanks to the delicate shimmer. Golden Bronzer looks amazing even on my light skin tone. Moreover, it is very finely milled, so blends beautifully and looks natural. Brilliant product. Maybe this will be the first ever bronzer that I use up?
You can buy Trish McEvoy from Selfridges, Nordstrom and Neiman Marcus.
TrishMcEvoy is such a great makeup brand which is, unfortunately, not that widely available. But if you have a chance – definitely try their products, I personally love everything  I have from this brand.
I've decided to share the most interesting, in my opinion, products from their latest launches.
I am loving the look of this Lip Color Collection.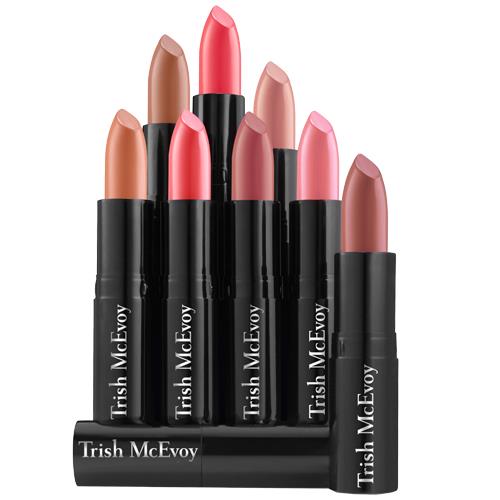 There are seven shades: Barely Nude – peach nude, Barely There – spiced nude, Rosewood – spiced rose, Flirt – soft vibrant coral, Kisses – red coral, Precious Pink – soft vibrant pink and Barely Peach – soft peach. Each is $28.
There are also two face products that caught my attention – Beauty Booster Tinted Moisturizer SPF 20.
It comes in three shades and retails for $75. The formula is infused with antioxidants, hyaluronic acid, and light-diffusing color to "instantly provide radiant, Even Skin while fending off age, dehydration and free-radical damage."
And Beauty Balm Instant Solutions SPF 35  which comes in two shades and retails for $85. It will be available from 10th December which is in a week from today.
This product should prime, brighten, even and hydrate skin, while controlling oils and improving skin's texture over time.
Resort Makeup Collection ($150): 
Eye Base Essentials Demure, Petite Makeup Wardrobing® Page, NEW
I really love the look of Trish McEcoy's Resort collection! The model is just stunning and the products look beautiful.
 So what do we have here?
Eye Base Essentials Nude ($25), Brush 66 Cream Blender ($32), Luminous Eye Shadow Rose Gold ($25), Eye Definer / Eye Liner Mahogany ($16), Intense Gel Eye Liner Arabian Nights ($24), Lash Curling Mascara ($30),  Golden Glow Face Color ($35), Brush 65 Angled Contour ($45), Flawless Lip Color in Perfect Coral or Coral Shimmer, ($28.50).
I really love the look of  both eye shadows and the Face Color which includes Bronzer Golden and Blush Glow.
Trish McEvoy is hard-to-find brand but I would recommend you trying Trish's products if you can get them:
Saks Fifth Avenue, Nordstrom, Neiman Marcus and select Bloomingdale's and BlueMercury locations. Henri Bendel's and Bergdorf Goodman in New York City, Harvey Nichols in London, Leeds, Edinburgh and Birmingham, England and Selfridges in London and Manchester.
I don't have the prices in GBP, unfortunately.