Here are some beauty and makeup products I've picked up in February.  This is an overview of the things that I buy, and a place where you can share about your newest purchases. And, of course, stay tuned for reviews of the hair system products in the future.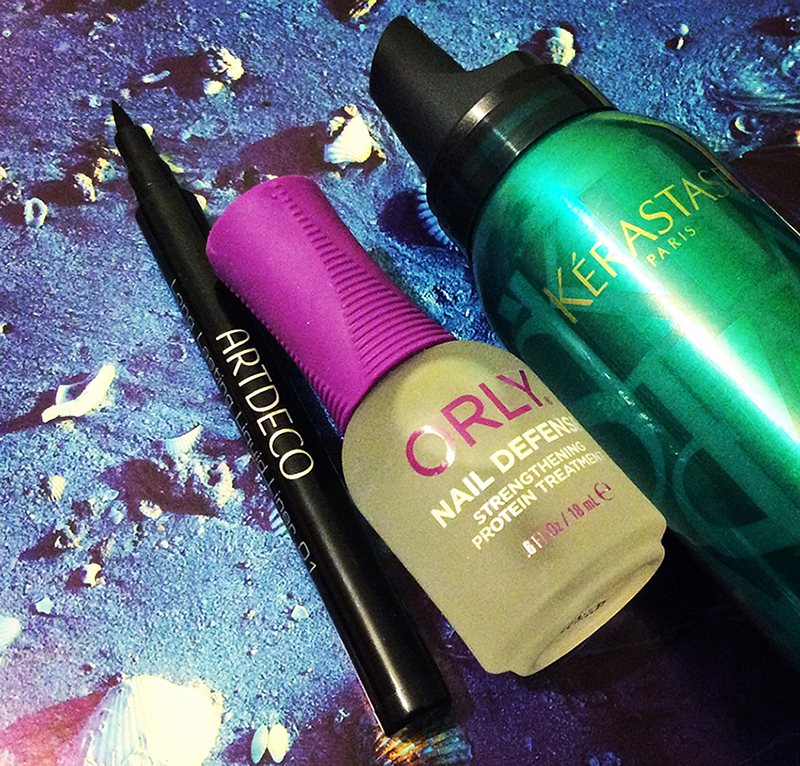 Artdeco Long Lasting Liquid  Eyeliner in Black 01
Ever since Rouge Bunny Rouge changed the nib of my favourite eye liner, I am on a hunt for a prefect replacement, as it was the one I used pretty much every day. This time I've got the ArtDeco one, and it looked almost identical on-line, but unfortunately it is not in real life. However, it is a good one and I hope I will enjoy using it.
Orly Nail Defence Strengthening Protein Treatment
After a very bad experience at a nail salon (this is what happens when you cheat on your manicurist who works far from both your home and work) – I really need to restore my nails,  and this