I was sent Yves Saint Laurent's Youth Liberator Night Cream several months ago and I am finally ready to give you my opinion.
Youth Liberator range  which contains Glycanactif, a patented combination of 3 glycans, already has a lot of loyal followers, as the brand promises that the formula helps to "enhance the youthful properties of the skin" and who doesn't want that?
As for this particular cream you should see the following changes in your skin: "immediately nourished with moisture, the skin appears more radiant. Skin feels smoother, suppler and looks more luminous."
I inserted the quote on purpose, as I actually agree and think that I can see the promised results,  and I have been using this cream for several weeks now.
The texture is beautiful and it almost melts into the skin and it [the skin] does look more radiant and healthy glowing. The cream is definitely  moisturizing and
Right, so where do I start?
First, of all, I really love the YSL's Manifesto campaign with Jessica Chastain, how gorgeous is she? She never looks bad, in my opinion, anyway.
As for the scent itself,  it is actually really nice, the notes are: bergamot, black currant, Sambac jasmine, lily of the valley, cedar, sandalwood, vanilla and tonka bean, I find that it smells feminine and sexy.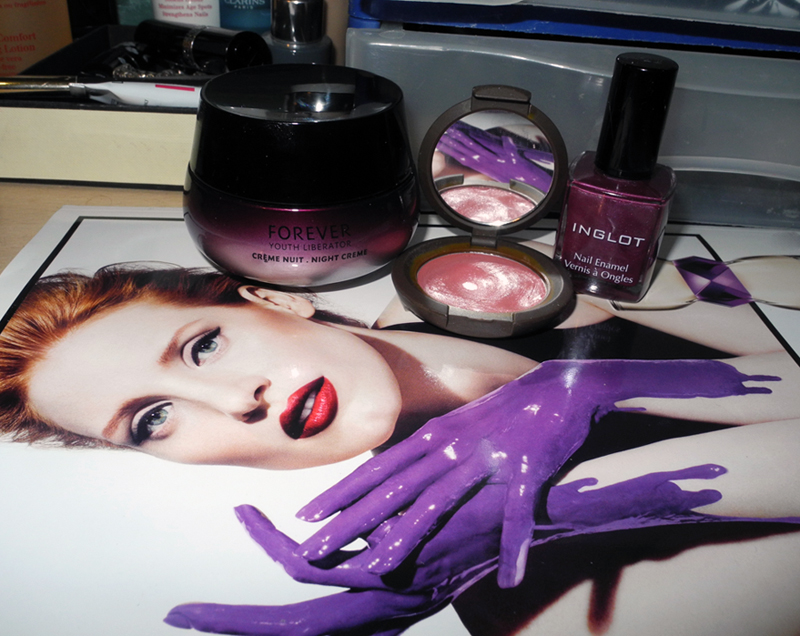 Speaking of YSL, I have been using their Forever Youth Liberator night cream for some time now and will tell you my thoughts about it soon.
There is definitely a purple theme going on