I am gonna be honest, it has been a while  since I've bought makeup just because I wanted to, and not because I ran out of a certain product and needed a replacement.  I see information about the  new launches every single day, and I have more than enough already, so it's  rare that I get that I-can't-be-without-this-product kind of feeling.  But I was really excited about the Victoria Beckham Beauty line. 
I have more details about the range here.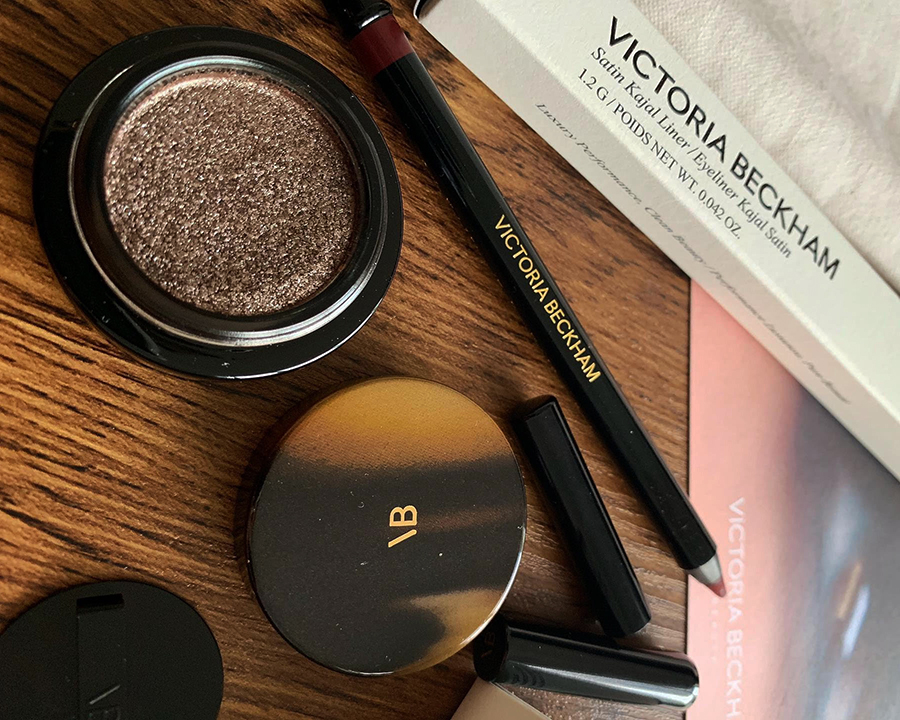 As I've already shared over at my Insta, I've picked up 2 out of 3 items because the third item (eye shadows palette) was out of stock in the shade I wanted, and I've placed my order the day the line came out.
So what about the products?
As you would expect, the packaging is chic and minimalist, in a way, you can just tell that it's a luxurious, high-end, very VB.
I was also pleasantly surprised by the prices. Please don't get me wrong, this is still not the most affordable makeup, but £20 for an eye pencil and £28 for an eye shadow is very reasonable in the luxury beauty segment, as some brands come out with outrageously expensive products which I just simply can't justify.
Performance wise, I really like both! Satin Kajal Liner in Bordeaux is incredibly soft and buttery, it glides on like a dream. Being a kajal it is  perfect for creating that lived-in, smudged look. You can easily blend it with a handy applicator which is on the other side of the pencil. The shade is gorgeous, especially for  Autumn/Winter, it is a fun option to try instead of the more obvious browns or blacks.
As for the Lid Lustre in Mink, it is also absolutely fabulous and versatile. It can be worn on its own or layered on top of any product of your choice. All over, or in the middle of the lid. You can also press it on with your fingertips for an intense colour payoff or blend out for a smoky sheer-ish effect. The colour is complex and dimensional because of the shimmer, so even with one product your makeup looks great and sophisticated. It is a beautiful option for an evening out but also for a day look, as you do not end up looking like a disco-ball, trust me. It's just worth a mention that this product does crease slightly by the end of the day but that's just the nature of the formula, it is all about that   soft, sexy, smoky eye not sharp and precise look.
As you can see, I am very pleased with both products and used them every single day for almost 2 weeks now.
It was worth the wait for Victoria's makeup line, as you can tell, that they thought through all the details, and delivered great results.
I am now looking forward to more launches, Victoria said herself that she is very excited about the face products, and I am definitely interested in some glowy primer, bronzer/blush and a lip gloss. Bring. It. On.
Available from Cult Beauty and  Violet Grey