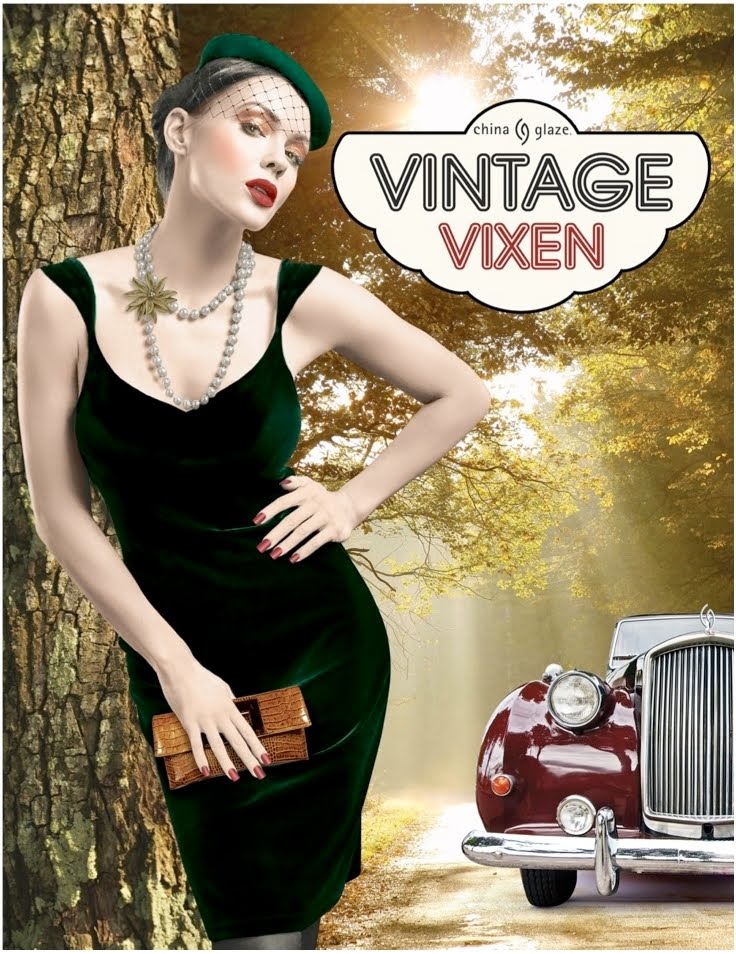 China Glaze captures the vivid and saturated hues of the 1940's with this seductively complex palette. The classic shades of the season recreate the timeless tableau of movie land mystique, red perfected pouts and steamy nights where swing was the scene. Multi-faceted jewel tones, rich reds, titillating taupes and smoldering sands deliver a major dose of high octane 40's era glamour.
All colours are with glitter and shimmer
This collection makes me think of Dita von Teese. But I wish there were some creme finished polishes because I am not a huge fan of glitter. And what about you?
Also thank you very much for the comments! I promise to answer them all soon! I have a lot of photos made for reviews just right now I am having some hard times. I hope to be "back" soon.