I have no idea how it happened,  but somehow I've missed the fact that ArtDeco released cream 2-in-1 blushers and lip products.
The brand describes them as cream-to-powder compacts with a silky, wax and oil based, texture with great pigmentation. Free of fragrances, parabens, talc and silicon.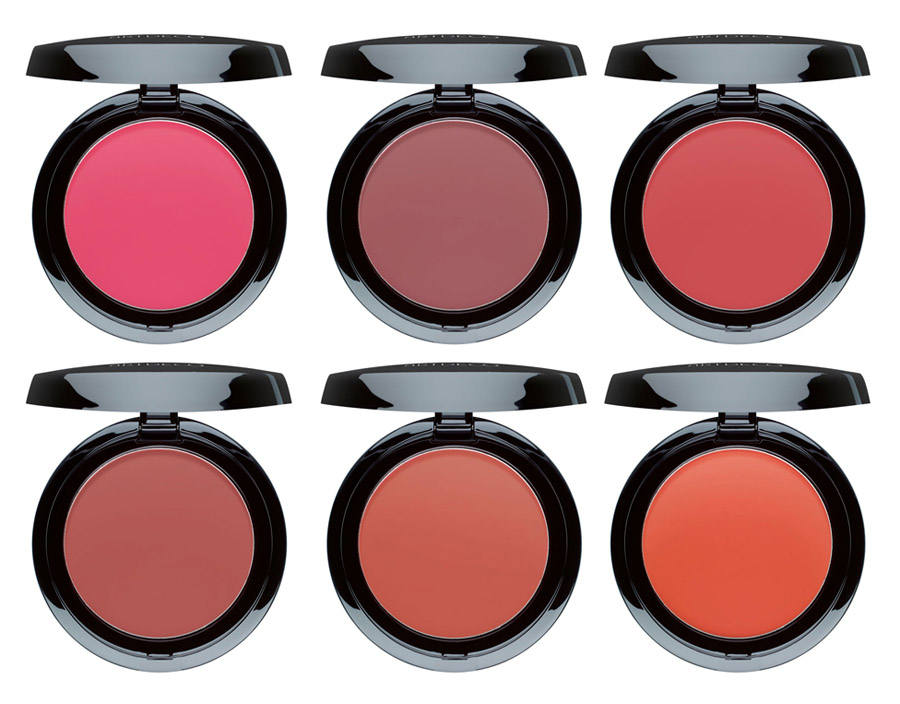 I personally rate ArtDeco products highly and have to
 check out these blushers, as soon as possible.
The shades, as shown above, are: 10 Creamy Pink, 17 Creamy Mauve,  32 Creamy Rose, 22 Creamy Tanned Blush, 38 Creamy Nude and
44 Creamy Orange.
I like  four shades,  at least on the promo. They should be  around €12 and I am determined to buy at least one. Now, I have to find where first (hope these were not LE and were not sold out), so wish me luck!